#132
Podcast
132: Don Marinelli Part 2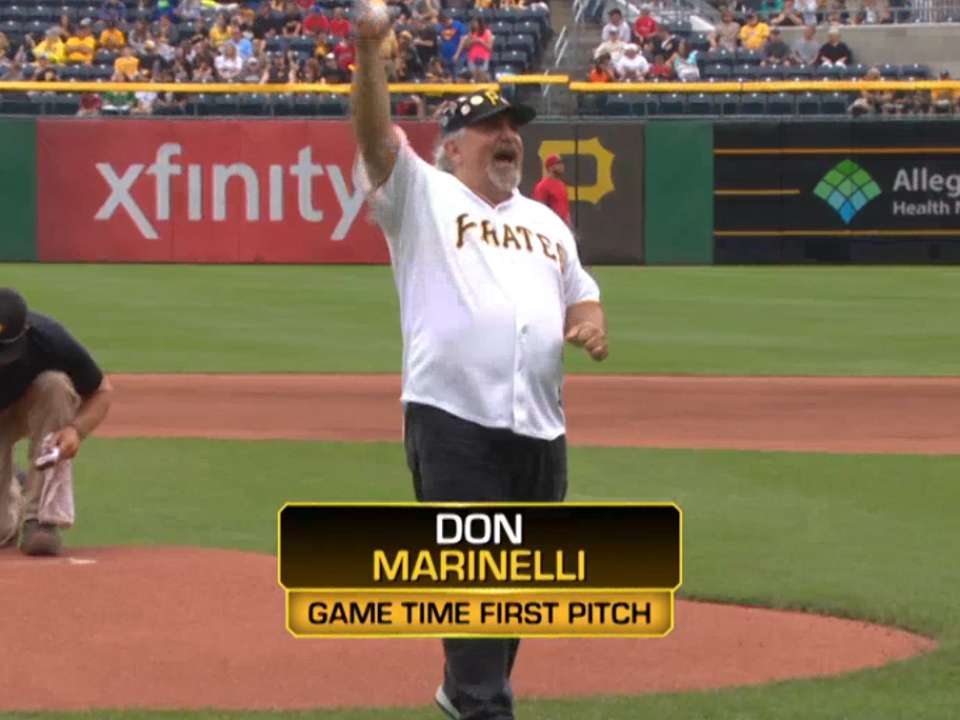 Hit The Bullseye – Marriott Servicescape: Marriott is the world's largest hotel company and they have a brand for just about every price point, every occasion and every type of customer. And they've built these brands within the brand by focusing on the Servicescape created by the physical appearance of each hotel brand. Marriott clearly positions its many brands, distinguishing them from each other and attracting well defined market segments for each. Marriott built these distinctive hotel brands based on a complex strategy that focuses on hotel design, employee training and selection to match the brand strategy, hit the bullseye target marketing and specific operational standards for each brand within the brand.
What does it mean to customers? We quickly know what we are getting. Ritz-Carlton means luxury while Marriott Courtyard means comfort and style for a business traveler or family stay.
The exterior design, signage, parking lot appearance and landscape are all part of your Servicescape. So is the interior design, equipment, air quality and temperature, sounds and scents. Your prospective and current customers think of you and they segment you as much as you segment them, based on your Servicescape.
The look and feel of your Servicescape tells your story to customers and prospects. Make sure it's the story you want to tell so you can hit the bullseye.
Interview with Don Marinelli (Part 2)
On today's episode we are back with Don Marinelli, currently the Director of Innovation at 535media/Inven Global, as we dive deeper into how he took the daring leap from a successful career in theatre into computer science and innovations in technology. We also discuss the impact several mentors had on his life and career journey, and how future generations can shape what it means to interact and entertain with technology in our world.
Don always knew he wanted to be involved in theatre. However, his intuition and insight on the impact of video games and technology on today's generation steered him to the opposite end of the Carnegie Mellon campus, towards the School of Computer Sciences. What seemed like an unlikely pairing transformed into a revolutionary new department: The Entertainment Technology Center at Carnegie Mellon University in Pittsburgh. Don talks about the several key mentors he has had throughout his life that helped shape him into the bold, authentic leader he is today. Don also discusses the differences between being a good leader vs. a good manager, and how he learned a valuable insight about himself as a manager. Don shares about the pleasure he gains from being in an environment where he is continuously learning, and encourages others to follow a path that leads them into a similar environment.
Don encourages me as well as others in the industry to pay close attention to the impact of video games on current and future generations. Video games allow anyone to transform into an entirely new character, and through such technology those "actors" can rehearse until they get it just right. This is where Don has found the common thread between theatre and technology. Join us for this great discussion on the intersectionality between the two industries, and Don's prediction for the future of gaming.
About Don Marinelli
Don Marinelli is Director of Innovation for 535media/Inven Global. Don is also the Academic Director of the Entertainment Technology Management M.S. Degree Program of Columbia University School of Professional Studies. For you Pittsburgh Pirates fans, he's also the guy you see dressed up in an impressive Pirate costume during games.
Key Takeaways
[3:11] Don's Mentors and Their Impact
High School teacher Sandy Ryley Drama teacher

Toughest teacher he ever had, strove for authenticity

High School Teacher Mr. Obrins literature teacher

Would assign 2 books to every individual student

2 Professors in college

Provide guidance today on what it means to be an elder statesman
Learned from them on how to give back
[09:50] Learning Experience for Don
Discovered he is a good leader, but not a good manager
Now in constant learning stage dealing with e-sports
[12:43] Impact of Video Games
Through video games, anyone can become an actor and take on a different persona
Wants to learn the aspirations, the sense of satisfaction from such games
Upwards of 600 actions per minute can occur in one game
[18:13] Predictions on the future of Millennials.
Predicts they will multitask the more meaningful aspects of their lives
Will be more open to what their children are attuned to
Connect With Don Marinelli
Learn More About Don Marinelli
Center for Science and Imagination
YouTube: A Conversation with Don Marinelli of the Entertainment Technology Center
The No BS Show is brought to you by audible.com. Get a FREE audiobook download and 30 day free trial at www.audibletrial.com/NoBS. Try a book like The Power of Habit, Why We Do What We Do in Life and Business by Charles Duhig.  You can download it for free today. Go to Audibletrial.com/NoBS. Again that's audibletrial.com/NoBS for your FREE audiobook. Over 180,000 titles to choose from for your iPhone, Android, Kindle or mp3 player.