#232
Podcast
232: Why Marketing Should Drive Sales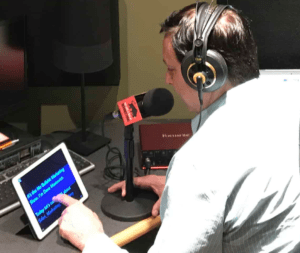 If your business goal is to continue to grow, innovate, and beat your competition, then your marketing should drive your sales. Actually, if we're really getting down to it, marketing should drive a good size of the activity within your organization.
Why?
Listen to this week's No BS Marketing to show to learn how growth-oriented companies achieve success by marketing driving sales, ultimately keeping the customer at the heart of everything.
Key Takeaways
[00:32] Marketing, Sales. Sales, Marketing.
Two separate, but equally important groups… Like Law & Order
Work together to achieve goals
[01:35] Why Does Marketing Drive Sales?
Marketing places the customer at the center of everything
To achieve growth, your customer should be your #1 priority
Sales cultures will fall behind customer cultures
[02:50] No BS Marketing Definition
Clearly defined target markets
Find out what those markets want through intel and research
Develop it
Deliver it to target markets when and where they want it at a price they're willing to pay
Tell them again and again and again
[03:50] Importance of Understanding Customer Opportunity
Differs from understanding your customer
Goes beyond obvious variables
Leveraging intel and data
[05:17] Dave Puts His $$$ Where His Mouth Is
For the first 5 people who reach out to Dave (dave@massolutions.biz), you will receive a FREE 1-hour consultation on whatever you want. 
Are you signed up for the No BS Marketing weekly update? You should be! You'll receive timely, valuable ideas to improve your marketing and transform your message. It's light and just might trigger bright ideas for you. To sign up, visit: massolutions.biz.