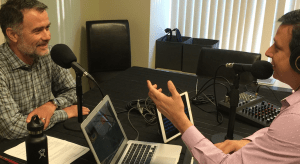 Cut the BS Rant: Less control, more productivity. Think about it. Our desire for control, lack of self confidence and innate drive for self preservation combine to make us behave irrationally, lowering our productivity. Examples abound…
You bring in an expert to help in an area where you know you're not the expert…then your need for control and lack of confidence lead you to not do what they tell you to do.
You hire a new employee and tell them you want them to "have at it." You claim to turn them loose but you end up holding them back.
You are less than forth coming about the details behind what you and your team do…you subconsciously like mystifying the process.
In each case, you're holding yourself and your team back. Believe in your ability to choose strategic partners. Trust them. If they violate that trust, you find another one. Turn new and current employees loose. If they consistently fail to deliver, address it with them and have the courage to do what you know you have to do. Demystify your processes. Ambiguity breeds mediocrity NOT self preservation.
Cut the BS and increase productivity. Believe in yourself and your team. Stop letting your desire for control hold you back.
Guest Background: Mike Duckworth joined Merrill Lynch as Managing Director—Wealth Management in 2008 bringing 15 years experience in the private client advisory group of a large commercial bank. Mike was a recipient of the 2014 David Brady Award recognizing his outstanding philanthropy, client focus and commitment to his company and community. He has been recognized as one of the Financial Times Top 400 Advisors and Barron's Top 1200 Financial Advisors.He currently serves on the Executive Committee of the Children's Museum of Pittsburgh and is a member of the Children's Hospital of Pittsburgh's Circle of Care.
The No BS Show is brought to you by audible.com. Get a FREE audiobook download and 30 day free trial at www.audibletrial.com/NoBS. Try a book like The Girl with the Lower Back Tattoo by Amy Schumer. You can download it for free today. Go to Audibletrial.com/NoBS. Again that's audibletrial.com/NoBS for your FREE audiobook. Over 180,000 titles to choose from for your iPhone, Android, Kindle or mp3 player.