The conclusion to John Putzier's interview. Putzier is CEO of the Greater Pittsburgh Automobile Dealers Association, the author of three books, an international speaker and the former president of the Pittsburgh Chapter of the National Speakers Association.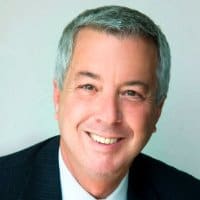 SHOW NOTES
Tool/Tip
L.A.C.E. – Listen. Ask questions. Confirm understanding. Educate
Hit the Bullseye
Geico's Gecko or The Aflac Duck?
Toyota. I love what you do for me or BMW The Ultimate Driving Machine?
Finger Lickin' Good or Think Outside the Bun?
Dale Earnhardt or Jimmie Johnson?
Progressive's Flo or Jake from State Farm?
Don't Leave Home Without It or Priceless?
The Marlboro Man or The Most Interesting Man in the World?
YouGottaRegatta or Pittsburgh's Vintage Grand Prix?
Sights & Sounds (The Middle by Jimmy Eat World from the year 2001)
Other Sights and Sounds of the year 2001 include:
The iPod is introduced, changing how we listen to and buy music.
Wikipedia goes online and becomes the world's most popular encyclopedia.
Two computer animated films Shrek and Monsters, Inc. are released.
The Book "Get Weird" is published focusing on how we can lighten up, have some fun and make our companies great places to work.
Gladiator won Best Picture and leads to an increased interest in Roman and classical history in the United States dubbed the "Gladiator Effect". Strength and honor.
Enron becomes known for the greatest company scandal in the history of our economy.