Joe Camel Kicked Out by Gangrenous Foot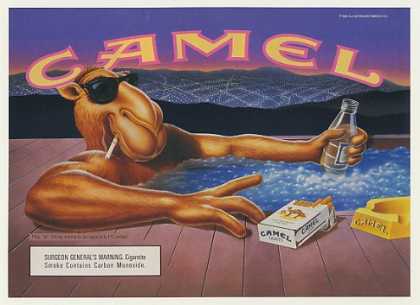 Could graphic imagery like a picture of a diseased lung on a pack of cigarettes reduce the number of smokers?
The Australian government is looking to find out.  New regulations that require Australian cigarette companies to cover 75 percent of the front of cigarette packs with health warnings and stunning images kicked in October 1st. Potential cigarette customers will now see 14 rotating pictures on the front of cigarette packes including a gangrenous foot, bloody urine in a toilet,  a diseased lung, a cancerous tongue or Bryan, a man who died at 34 from lung cancer but wanted others to learn how smoking since he was a teenager led to his death.
Companies can not use trademarks on the cigarette packaging but must use designated font type and point sizes.
The legislation was passed about a year ago and also bans "decorative ridges, embossing, bulges, or other irregularities of shape or texture."
The World Health Organization supports the requirements which might lead to other countries implementing similar standards.
It will be interesting to see how cigarette makers respond. They have a tough story to tell and many of the industry's brands were built through iconic imagery like the Marlboro Man and Joe Camel.
What do you think? Should there be regulations on cigarette marketing? What would you do if you had to tell their story under these marketing limitations?