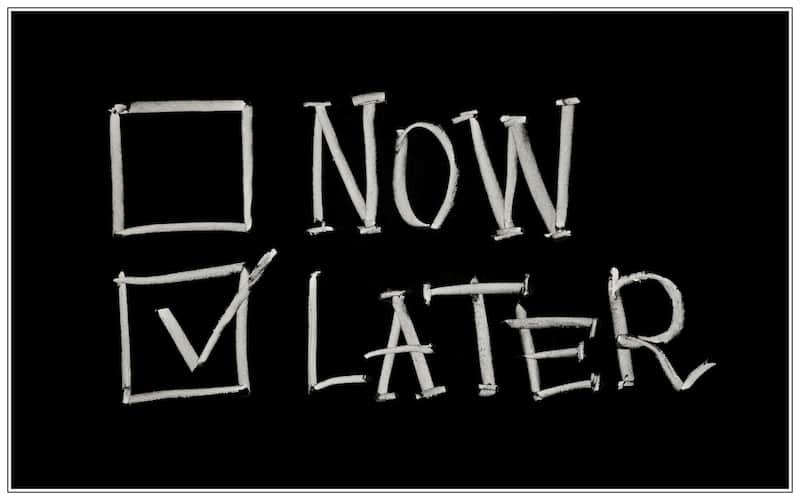 Ever put off focusing on a big project by working on small, seemingly meaningless tasks instead?
Psychologists who study procrastination note that the practice is prevalent at home and in the workplace. Some estimate that 15 to 20% of adults progress (or regress) to become habitual procrastinators who put off just about everything, again and again.
Piers Steel, author of The Procrastination Equation, estimates that procrastination costs the U.S. economy hundreds of billions of dollars annually, with computer games like Minesweeper and Solitaire alone counting for billions in lost time and productivity.
But, don't worry about it right now. Stanford University professor John Perry believes he's found a strategy that will help procrastinators become more productive.
Perry's theory goes something like this: While procrastinators put things off, they rarely do absolutely nothing. Instead, they work on marginally useful things while thinking about those big picture projects or decisions.
Perry believes in completing small, low-priority tasks to build a sense of accomplishment. He calls it 'structured procrastination' and suggests focusing time on less formidable and more useful assignments, such as following up with clients, completing expense reports or catching up on industry news. By doing so, the procrastinator becomes more productive and gains the energy to tackle more important jobs.
Perry also notes that many procrastinators feel guilty about putting things off. Since guilt saps motivation and reinforces the desire to delay, structured procrastination might at least reduce the guilt.
Obviously, the best approach is to prioritize appropriately and work on completing the most important tasks first. But, if you struggle with procrastination, you might be able to improve your situation through structured procrastination.
I could probably come up with a list of reasons why procrastination of any sort should not be considered a positive. But, I have to catch up on the latest Steelers news online…so I'll get to it later.
David M. Mastovich, MBA, is the president of Massolutions, a Pittsburgh based Integrated Marketing firm that focuses on improving the bottom line for client companies through creative marketing, selling, messaging and customer experience enhancement.