How You Can Learn from Richard Sherman Acting Like A Jerk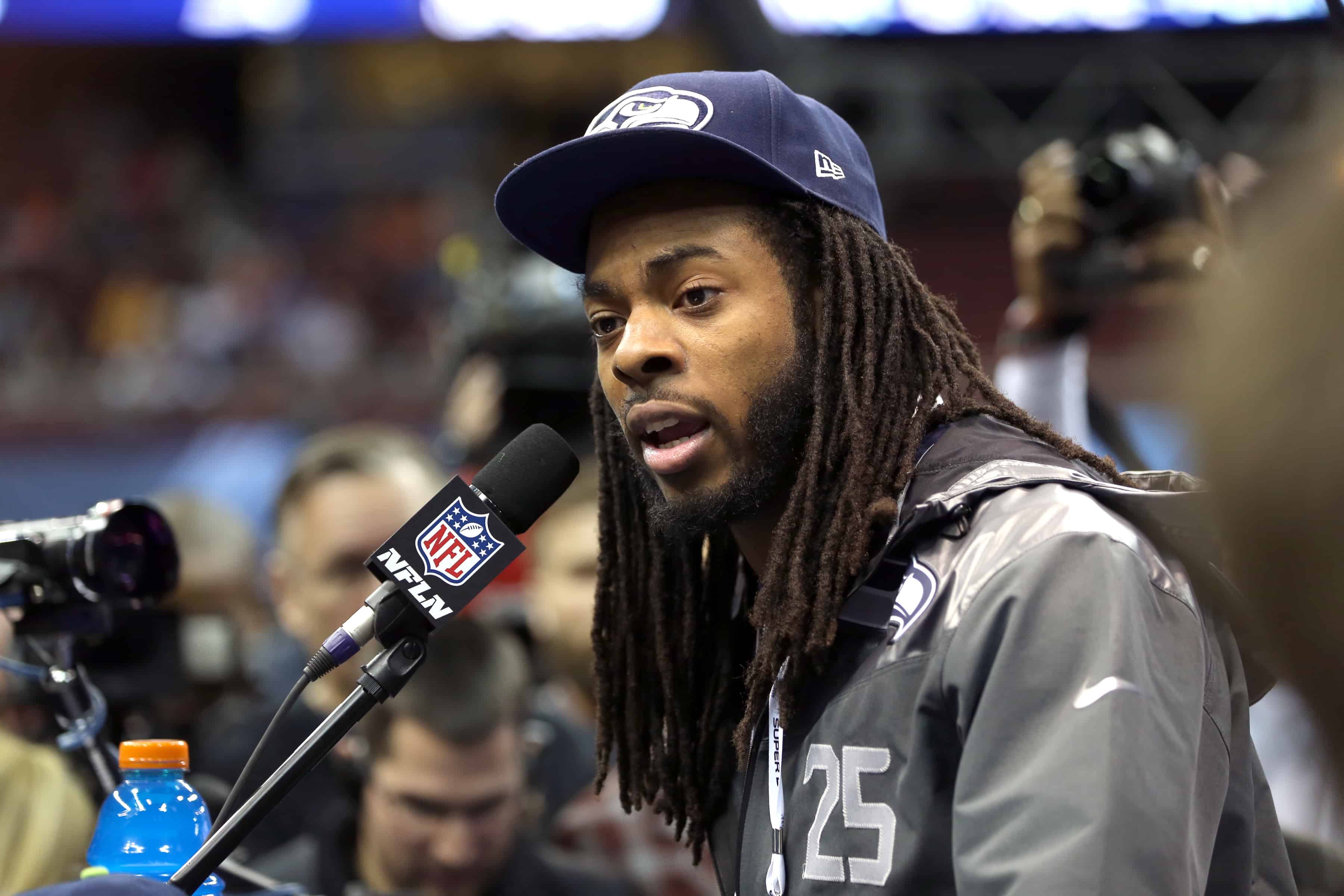 The story you've probably heard goes like this.
Richard Sherman, defensive back for the Seattle Seahawks, tips a pass from San Francisco 49ers quarterback Colin Kaepernick into a teammate's hands to clinch the NFC Championship and a trip to the Super Bowl. Sherman then makes the choke signal towards Kaepernick and taunts 49ers receiver Michael Crabtree, resulting in an unsportsmanlike conduct penalty.
Following the game, Sherman was interviewed by Fox sideline reporter Erin Andrews. Rather than blurt the standard cliches during his interview, Sherman lashed out at Crabtree.
The interview turned into a story all its own when sports reporters, news media, social media sites and even psychologists weighed in on Sherman's rant.
It's fair to say Sherman behaved badly and even he admits his rant was "immature" and that he "shouldn't have attacked another person."
The old cliche "there's no such thing as bad publicity" is actually often not the case. Ask New Jersey Governor Chris Christie if he thinks his recent media publicity is good or bad. However, the cliche probably does ring true for Sherman in this instance.
Sherman gained significantly more national exposure from his rant than his defensive play. People are talking about him in and outside of sports. He might have been, as he claimed in the interview, "the best cornerback in the world" but not many people knew him a week ago. His behavior isn't going to cost him endorsements and actually might lead to some.
How can we learn from Richard Sherman and apply it to our messaging?
Build your message around what you believe in. Passionate speakers are more interesting to their target audience.
Keep it simple and succinct. Think in terms of what others want to know.
Be prepared. You might stumble upon a messaging opportunity in front of a group, the media or in an elevator.
Make it timely. Leverage social media's speed and ease of use.
Whether you think it worked out for Richard Sherman or not, don't act like a jerk.