How PR & Social Media Met the Ice Bucket Challenge to Raise Millions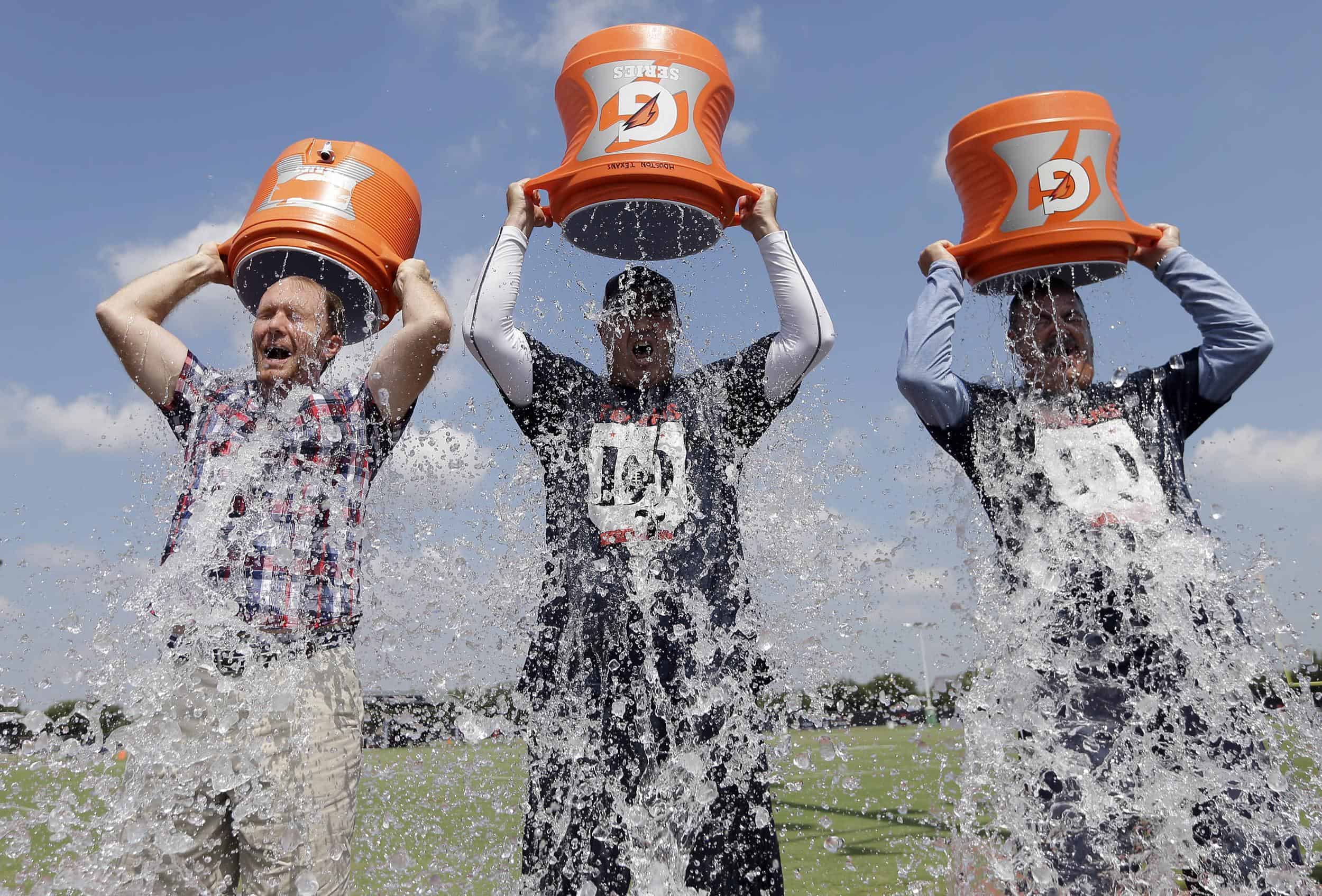 The Ice Bucket Challenge, a campaign to raise money and awareness for amyotrophic lateral sclerosis (ALS) more commonly known as Lou Gehrig's disease, shows the impact of PR and Social Media Tactics you can use to grow your business organically.
It goes like this: People post a video on Social Media outlets like Facebook, Instagram and Twitter of themselves dumping a bucket of ice on their heads and challenging friends to do the same or donate $100 to ALS.
On July 15th, golfer Chris Kennedy challenged his cousin Jeanette Senerchia of Pelham, NY, whose husband, Anthony, has had ALS for 11 years. Senerchia's Facebook network connected with Pat Quinn of Yonkers, NY who was diagnosed with ALS in March of 2013. Quinn challenged friends and family and his network overlapped with Pete Frates, a former Boston College baseball player who has ALS. Frates posted a heartfelt video of him bobbing his head to the song Ice Ice Baby because he can no longer speak due to ALS.
Frates' video and follow-up posts on Twitter caught the attention of celebrities ike Lebron James, Taylor Swift, Sidney Crosby and J-Lo who joined in the campaign. Facebook CEO Mark Zuckerberg challenged Bill Gates who posted a self deprecating video of himself building the most efficient process for dumping the ice. 

The power of PR followed as Frates was featured on ESPN's Sports Center, media outlets like the Huffington Post picked up the story and talk show hosts such as Jimmy Fallon accepted the challenge on the Tonight Show.
Since July 29th, the response has been huge: More than 1.3 million videos shared on Facebook, 2.3 million mentions on Twitter, 260,000 new donors and more than $13 million in donations — compared with $1.7 million during the same time last year.
The Ice Bucket Challenge leverages 4 PR & Social Media Success Tactics:
1. Keep It Simple: Anyone can relate to, implement and use their own creativity on The Ice Bucket Challenge.
2. Show and Tell Your Story Through Video: Whether it's Bill Gates or your neighbor, people are watching.
3. Focus on Multiple Outlets: Facebook, Instagram, Twitter and other Social Media networks combined to create a viral campaign.
4. Reach Mass Markets through PR: Local and national news programs, talk shows and major sports networks spread the word to the masses.
What's your favorite Ice Bucket Challenge video? Share it with us on our Facebook page today.
Want More Marketing Insight? MASSolutions 
A best Marketing agency in Pittsburgh, MASSolutions provides no bullshit marketing help to companies in Pennsylvania and around the world. Contact us here.