Go Daddy Gets It Right After Crash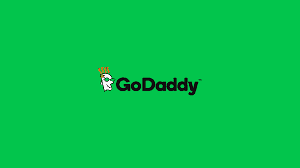 You've probably read or heard about how Go Daddy was attacked by hackers on Monday that brought down Go Daddy and the sites of its millions of customers. The web hosting service responded first by fixing things and getting customers back online. They then handled the media firestorm with transparency and timely responses. Now, the company has gone a step further. Check out the email we just received about our accounts:

Dear David Mastovich,We owe you a big apology for the intermittent service outages we experienced on September 10 that may have impacted your website, your email and other Go Daddy services.

We let you down and we know it. We take our responsibilities — and the trust you place in us — very seriously. I cannot express how sorry I am to those of you who were inconvenienced.

The service outage was due to a series of internal network events that corrupted router data tables. Once the issues were identified, we took corrective actions to restore services for our customers and GoDaddy.com. We have implemented a series of immediate measures to fix the problem.

At no time was any sensitive customer information, including credit card data, passwords or names and addresses, compromised.

Throughout our history, we have provided 99.999% uptime in our DNS infrastructure. This is the level of performance we expect from ourselves. Monday, we fell short of these expectations. We have learned from this event and will use it to drive improvement in our services.

As a result of this disruption, your account will be credited for the value of 1-month of service for each of your active/published sites.* This credit will be available to you for the next 7 days. Please click the button below to redeem your credit.


It's an honor to serve you. Thank you for the opportunity to re-earn your business and trust.

As always, please call us 24/7 at 

1-480-505-8877

 — anytime, for any reason.

Sincerely,

Scott Wagner
CEO
GoDaddy.com
It's good see such a solid response to the crisis from both a PR and customer service standpoint.