#311
Podcast
311: Celebrating Four Years of the No BS Marketing Show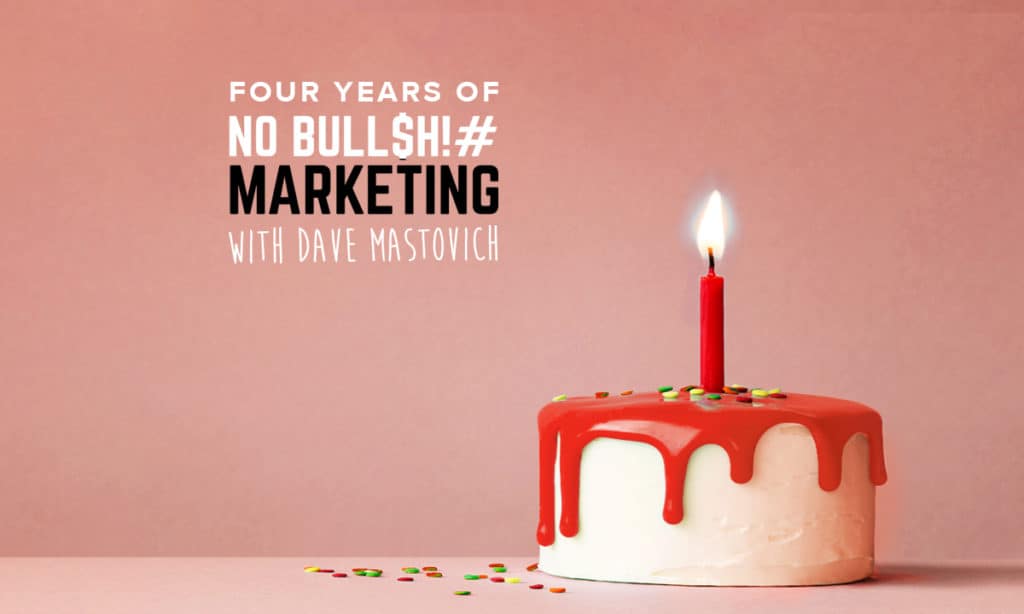 On August 6, 2015, the first episode of the No BS Marketing Show aired and since then, Dave has recorded over 300 additional episodes that focus on communication, leadership, marketing, and more.
In this four-year anniversary episode, Dave discusses the six traits that all of his guests have in common.
No BS Marketing Show guests are…
1. Humble
2. Maximize unplanned opportunities
3. Self aware
4. Understand the market
5. Open to change
6. Communicators
Plus, he shares what he's learned along the way when recording solo episodes of the show:
1. The importance of storytelling
3. Art & Science of Marketing
Here's to four more years of the No BS Marketing Show!