Five Ideas to Create Loyal, not Satisfied, Customers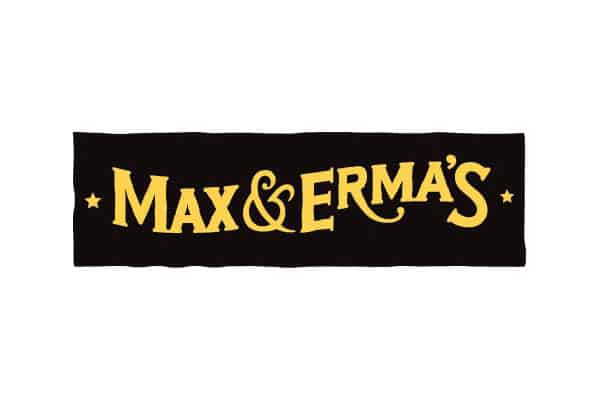 Max & Erma's offers a 3-Course Combo for lunch that includes a cheeseburger, cup of tortilla soup, french fries and one of their fresh baked chocolate chip cookies. Good food, good deal.
As a regular for lunch with either a co-worker or client, I mentioned to the server a few visits ago that I'd rather upgrade to a bowl of soup but eliminate the fries.  He said "No substitutions.  The company is very particular about that."  We laughed it off as similar to Seinfeld's Soup Nazi and kind of understood.
But, being a regular customer, I thought it was also a missed opportunity to keep a customer satisfied or even more likely take me to the loyal, happy customer level at no extra cost.  I can't imagine that going from a cup of soup to a bowl would cost Max & Erma's more than an order of fries.
Since it's not my nature to just shut up and ignore what I see as nonsense, I asked the server today (a different one from the previous visit) if it would be possible to make the substitution.
Her response was smart, awesome and one of those rare win-win-win situations:
"Sure.  I can do that.  What's the difference if it keeps you happy?  Plus, I see you in here all the time.  Consider it our reward to you for being a repeat customer."
I said: "Well, last time I asked, my server told me that he couldn't do it and that there were no substitutions allowed."
She replied: "I've worked here for 13 years.  We can pretty much do whatever we have to in order to keep a customer happy.  I'll take care of it."
I enjoyed my soup, the cookie was great and my server's positive attitude will bring me back again soon.
So why doesn't this happen more often? Why do companies continually miss opportunities to keep customers happy or even turn them into loyal marketers of their products and services? It's a combination of company culture and individual attitude and desire.
*Companies manage by exception instead of by the situation.  As a result, they spend time on rules that prevent bad customers from getting over on them. I sort of understand this.  But why not focus on a common sense approach that allows employees to respond and meet customer needs, especially those of good customers?
*Many employees either fear getting in trouble, are apathetic or just don't get it. Some lack any formal training while others didn't respond to the companies mediocre or worse customer service program.
I realize there's no easy fix to motivating and managing employees. I also get that companies need to have standards, policies, and procedures.  But I also know that a more proactive approach by companies and employees can improve the situation.  Here are five ideas that have worked for clients of ours and other great companies:
Customer service training must include more than the standard jargon and catchphrases.  Focus on how the employee would want to be treated and reward those behaviors.
Empower line employees to make decisions that could meet customer needs.  Let employees know that their opinion matters and they will be rewarded, not punished, for actually thinking and doing something unique.
Make performance appraisals meaningful by providing specific feedback–good and bad–instead of just the far too typical "Meets Standards/Expectations" ranking.
Change your behavior as an employee.  Good ones need to focus on maintaining or improving as peak performers.  Instead of 'staying under the radar,' average employees must strive to make customers raving fans.  Below average employees need to leave for a company or position that motivates them or dedicate themselves to achieving at least minimum standards of customer service.
Recognize positive behaviors, again and again, especially instances like today's server taking care of a good customer.
There's a reason the great companies are great.  They give their employees the opportunity and authority to improve the company, the situation, product or service.  Make the investment in the tips above to improve yourself and your company.