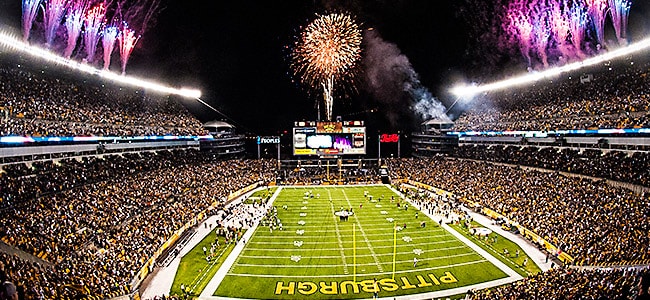 The good news about last night's Monday Night Football game is the Steelers might finally move to install Field Turf. The national coverage of the embarrassing field should result in some sort of change.
The question is why have the Steelers stuck with grass so long? It can't be a money issue, can it? You would think the stress and bad PR would far outweigh the cost of installing turf. Heck, many high school teams in the area now have Field Turf or some other type of new playing surface. Or is it the Steelers believe the grass is better for the players? If this is the case, last night's game or any game in December the past five years proves otherwise.
Logistically, how is it that the Steelers and Pitt seem to end up with home games on the weekend of the WPIAL Championships? One would think there would be some way to avoid this…I guess the one way is to not have the high school games at Heinz…which would be sad because the tradition of games at Three Rivers and Heinz adds to the allure of the WPIAL championships for kids, parents and casual fans.
We can only hope (or dream) that last night's embarrassment ends up leading to a positive solution regarding the turf at Heinz.