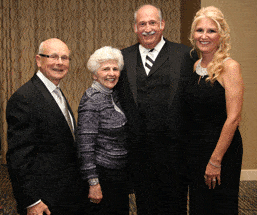 Today's guest is Tony Lombardi.  Tony is a true Healthcare Leader — he had the remarkable ability to be years ahead of his time and to foresee how the marketplace was evolving before many of his peers. He understood the need for reduced duplication of services and consolidation of hospitals prior to the market. He led the consolidation of two hospitals in 1972. Yes, you read that correctly–1972.
One of his successes was leading a Community Needs Assessment and Community Health organization called MATCH (Mon Vale Advances Total Community Health). Take a look at this article from 1997!
Tony served on the boards or committees of:
He worked at Monongahela Valley Hospital for 40+ years and has been working in the Healthcare field since the age of 16!
Onto the show….
Show Notes
Rant
Relationships are Indispensable, not Disposable

Stuff Tony Mentioned
Chicago's Flophouses
State of Healthcare Today
Masters of Healthcare Administration from George Washington University
Tony's Message to Employees mentioning Mon Vale Health Plex
Hit The Bull's Eye
Aflac Duck
Lay's Bet You Can't Eat Just One
Most Interesting Man in the World 
Sights & Sounds:
Life Cereal: Hey Mikey He Likes It
Bob Barker The Price is Right from 1972
I can't believe I ate the whole thing