#56
Podcast
56: Denise Sansosti Trobee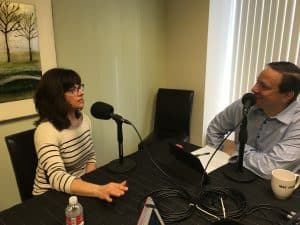 Here at the No BS Marketing Podcast we're all about open communication – which is also one of the key themes of good sexual health, as explained by our guest Denise Sansosti Trobee, National Director of Pure Romance. Listen in to today's lively podcast as Dave and Denise discuss how her PTA mom background led to her leap into a desire to promote good sexual health, the impact of social media on her business and why men are not on the guest list for her sessions.
"Sometimes women just need to hear that they're normal."
Brian Biro – Vision Becomes Reality
Part Two of the conversation goes live April 7, 2016.