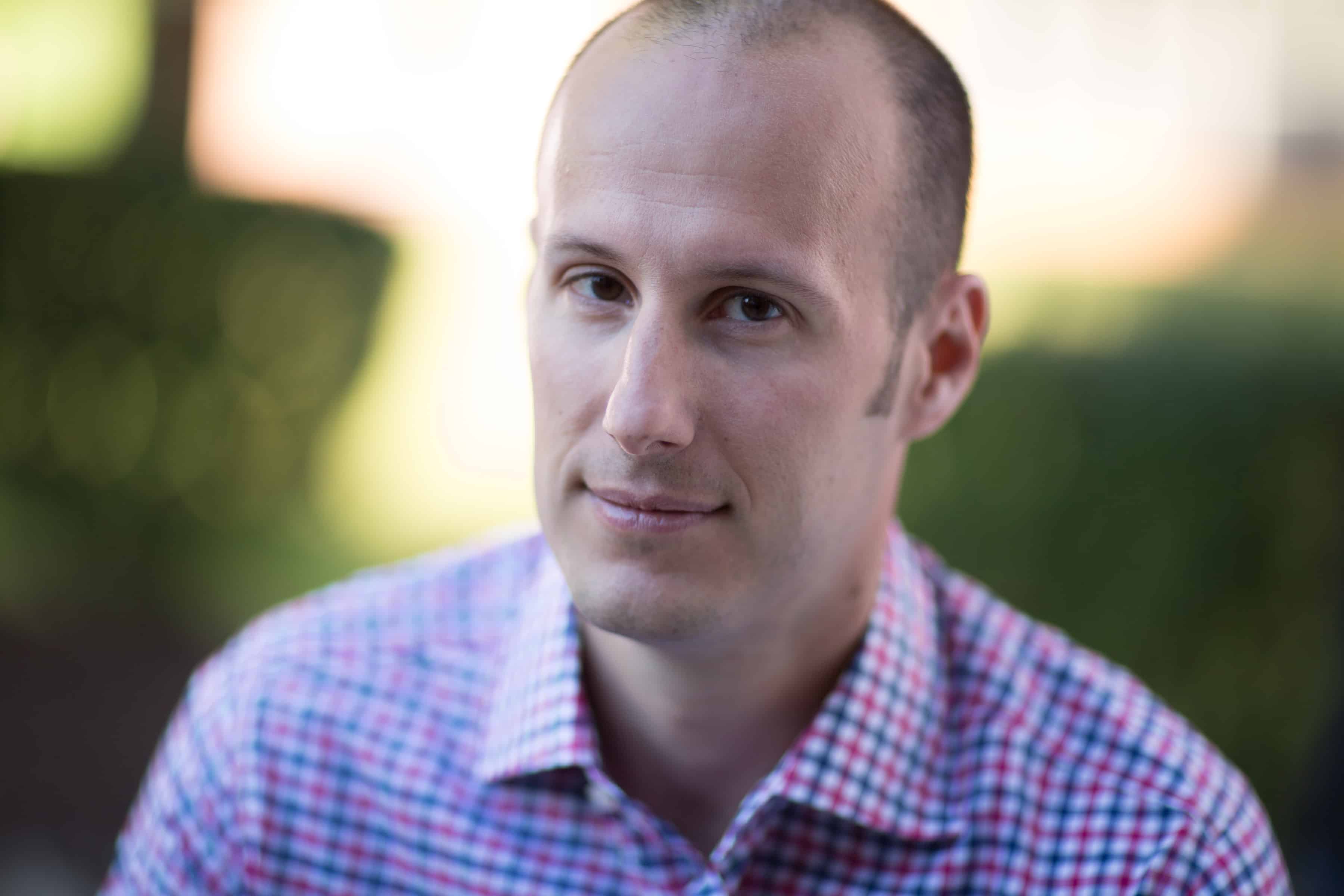 Imagine being a 27-year-old professional in finance during the 2008-2009 recession, staring eye-to-eye with your panicked clients delivering them bad news. For Matthew Helfrich, that was a reality.
Only five years into his career, Matt found himself sitting across the table from clients delivering bad news and hiding behind numbers. He learned quickly that numbers and data didn't mean nearly as much as empathy and understanding to his clients. Matt began to listen and provide a more personable and empathetic approach to not only his clients but his employees, a method he would adapt fully.
Matt uses his lessons from 2008 and 2009 to help build his company culture and lead his employees. Waldron Private Wealth is a company built on understanding, providing top service, collaboration, innovation, entrepreneurship, and giving. Taking just a few steps into their open concept office, you'll notice four walls that depict their vibrant culture. Most noticeably, you will see 43 color headshots of all of Waldron Private Wealth's employees.
During part two, Matt talks all things culture, growth, giving, and transparency. Matt shares his company's commitment to giving back and creating a culture that serves not only their clients but each other and their community. Listen in to learn tips on facilitating company culture and leadership.
Key Takeaways
[04:57] Growing from adversity
Relating to people
Communicating through tension with clients and employees
Empathy is key
Stop hiding behind numbers
Listen, stop, think
People aren't trusting numbers, they're trusting stories
[07:29] Building culture through storytelling
Employees are central to business success
To be successful, every employee must buy into culture
Aligning with mission and vision
Giving clients back their most precious commodity: time
Open office concept growing culture of collaboration and teamwork
[13:15] Infusing community outreach
Giving back to community and to charities that are important to you and your clients
Committed to serving the greater community
Giving a hand up, not a handout
[22:11] Tools for communicating and productivity
Evernote
Good old paper and pen
Prezi
Don't overcomplicate things, use things the way you want to
[25:26] Matt's biggest component: transparency
Transparency means trust
Showing your cards goes a long way
Your best self is your honest and true self
No one ever got in trouble for doing the right thing or being honest
Connect with Matt Helfrich
Waldron Private Wealth on Facebook
Waldron Private Wealth on LinkedIn
Waldron Private Wealth on Twitter
Resources Mentioned
The No BS Marketing Show is brought to you by Larrimors Men's and Women's Designer Clothing. Free shipping. Free returns. Shop men's and women's designer clothing, shoes, accessories, jewelry and more online at larrimors.com or in-store, downtown Pittsburgh.
Are you signed up for the No BS Marketing weekly update? You'll receive timely, valuable ideas to improve your marketing and transform your message. It's light, intended to be read in 2 minutes or less and it just might trigger bright ideas for you. To sign up, visit: massolutions.biz.
Remember, ask yourself: What's The Big Idea and build your story around the answer. It's all about Bold Solutions, no BS.