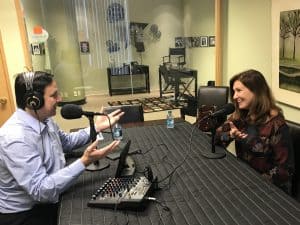 Cut the BS – Don't Pass the Buck: Ever deal with someone who just doesn't want to make a decision? Drives me crazy.
That's why I am so interested in a series of experiments conducted by researchers at Northeastern and Indiana universities in which participants could either accept or hand off responsibility for stuff like choosing hotels, meals and other tasks for themselves or for someone else, under a variety of conditions.
Made me think of my family trying to decide where to go for dinner.
The study showed that participants were more apt to delegate decisions when the consequences would impact other people and when all the options were unappealing. This thought process was driven by a desire to avoid blame or criticism and to not feel responsible if something bad happened to another person.
The researchers found that when participants did delegate, they did so when they could defer to someone of equal or higher status—someone who would be deemed responsible for the outcome.
In other words, they wanted to pass the buck to their boss or someone in authority.
As a leader, leverage these results to help with your delegation. Reassure team members that they won't be blamed or criticized for a bad result. This is easier said than done. Keep in mind that feedback is often perceived as criticism. Be clear about how the feedback is designed to help them grow personally and professionally.
And for those of you who just instinctively pass the buck or misperceive feedback as criticism, I won't say cut the bullshit…I'll say: Think back to this study the next time you're about to become defensive or run from a decision.
Interview with Suzy Teele
Taking a career leap into a new business or industry can be a challenging decision to make, full of uncertainty and doubts as to whether one might succeed, or regret the decision afterward. On this episode, I sit down with Suzy Teele. Suzy started, like many of us, as a small fish in a big pond at a large corporation out of college. Large companies have their positive attributes, but Suzy knew she could thrive to a greater degree in the creative and flexible environment that a smaller company could offer.
Suzy dealt with many doubters along the way, from family who questioned her decision to leave a comfortable job, to those within her department that doubted her abilities to lead Human Resources without an HR degree. Suzy shares with me how she tackled each of these milestones in her career, and how each career leap has led to great experiences and lessons learned.
About Suzy Teele
Suzy Teele is  Founder and Owner of Aceda which helps companies gain a competitive edge, acquire customers, grow sales, build teams and become market leaders through the rapid development and implementation of successful people, product, marketing, sales, and business development strategies.
Suzy has spent her career helping companies grow profitably to become market leaders. She's an active adviser and mentor to the Pittsburgh community, especially to start-ups and women-owned businesses, and she teach courses on digital marketing, strategy and entrepreneurship for various organizations.
Key Takeaways:
[3:21]Suzy Teele's Educational and Career Background
Graduated from IUP with MIS Business major
Wanted to focus on technology
Worked with Mellon Bank for 4 years
Left to pursue job in software industry for 8 years – extremely volatile company with many changes
Asked to be VP of Human Resources when company got acquired
Been 9 years as consultant for startups
[10:42] Career Leap from banking to software
Craved more flexible environment
Family and coworkers had many doubts about leaving stable job
Developed love for strategic marketing at new job
[14:24] Career Leap into VP of Human Resources
Had been senior manager for several years at company
Employees had many doubts about her lack of HR degree
[18:58] Suzy's Mentors and How They Have Impacted Her Career
Mentors at every company she has worked with, some senior level, others at same level
Learned that asking for help is a sign of strength
[21:37] Working with alma mater IUP (Indiana University of Pennsylvania)
2005 nominated for distinguished alumni award
Became actively involved – served 8 years on alumni board, 2 years as president
Reignited passion for IUP
[23:41] Learning Experience From Suzy's Career
Was successful product manager at Legent, felt confident in reputation
Decided to give product to someone else
New role invented as Director of Strategic Programs turned out to be best career move
Lesson learned to be proactive in defending position at company
Connect With Suzy Teele:
 Learn More About Suzy Teele:
The No BS Show is brought to you by audible.com. Get a FREE audiobook download and 30 day free trial at www.audibletrial.com/NoBS. Try a book like The Power of Habit, Why We Do What We Do in Life and Business by Charles Duhig.  You can download it for free today. Go to Audibletrial.com/NoBS. Over 180,000 titles to choose from for your iPhone, Android, Kindle or mp3 player.