Don't be The Lone Ranger: Make Your Campaign a Summer Blockbuster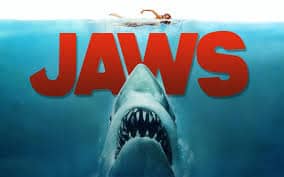 Since Jaws in 1975, blockbuster summer movies have become pop culture staples. Today, studios integrate social media, PR, retail promotional tie ins, event marketing and advertising into massive campaigns that culminate with the traditional July 4th weekend release.
Positive results are far from certain. For every Transformers or Pirates of the Caribbean smash hit, there's a bust like Speed Racer or Green Lantern. The most recent big time bomb was last year's The Lone Ranger starring Johnny Depp as Tonto. It's a good example of how understanding your target audience is critical to success in movies — and in business.
Four Ways to "Make It About Them:"
Find out what they know, think and want. Brand awareness of the Lone Ranger among younger audiences was low. Building a brand takes time and marketing resources which meant the Lone Ranger was doomed from the start. Find out what your target audience knows and perceives. Build your plan based on what you learn.
Focus on One Big Idea: The Lone Ranger marketing campaign included four different trailers. If you're not sure what your major takeaway is, your target audience surely won't know. Ask yourself: "What's the Big Idea?" Then build your messaging based on it.
Set Realistic Expectations: The Lone Ranger budget was nearly $250 million, which is similar to the budget for Spider Man 3, a successful franchise sequel. Conduct an honest assessment of where your product, service or company stands in the market. Wishful thinking and over spending won't overcome low brand awareness and inaccurate positioning.
Measure Marketing ROI: The Lone Ranger's budget meant the movie had to hit record box office numbers, which is like planning to fail. Instead, begin with clearly defined success metrics and a realistic Marketing ROI goal. Manage and adjust your budget based on target market responses to your campaign.
Try these tips and watch your Integrated Marketing campaign become a blockbuster success.
And check out this infographic featuring the top Summer Movies of the past 40 years. Let us know which one is your all time favorite.