Does Your Messaging Rank?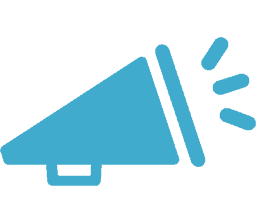 The NBA Finals head into Game 3 with the Dallas Mavericks hosting the Miami Heat and the series tied at 1 win a piece.
With Shaquille O'Neal announcing his retirement the same week as the first two games of the Finals, discussions about player rankings in NBA history have been rampant.
Where does Shaq rank among the top players? The top centers? Is Dirk Nowitski as good as Larry Bird? How does Lebron compare with Michael? Where does Dwayne Wade rank? How does Jason Kidd compare to other point guards in NBA history?
We talk to clients about how perception is reality and framing the message can play a big role in driving those perceptions. We emphasize that successful messaging makes an emotional impact on the audience.
Well, emotions run even higher when discussing sports and rational thinking can take a back seat. Terms like "Top 10 Player of All Time" or "One of the Top 5 at his position" get tossed around quite a bit. I often wonder if those making these claims have even taken the time to put a list on paper.
For example, let's take the "Top 5" or "Top 10" players of all time. Once you get past the generally accepted top 4 or 5 players, there is a cluster of names. Most people probably have not even given it any thought and throw in the "flavor of the month/year" on their list. Here's a quick alphabetical listing of some great NBA players not playing in this year's Finals to prove the point:
Charles Barkley, Rick Barry, Elgin Baylor, Larry Bird, Kobe Bryant, Wilt Chamberlain, Bob Cousy, Tim Duncan, Julius Erving, Kevin Garnett, John Havlicek, Kareem Abdul Jabaar, Magic Johnson, Michael Jordan, Karl Malone, Moses Malone, Hakeem Olajuwon, Shaquille O'Neal, Scottie Pippen, Oscar Robertson, Bill Russell, Isiah Thomas, Jerry West.
That's 23 names and doesn't include George Mikan, one of the great players from the 1940s and '50s or Bob Pettit, a stalwart performer in the mid-'50s and '60s. Other big names not listed are John Stockton, Steve Nash, Paul Pierce, Allen Iverson, Kevin McHale, Patrick Ewing, David Robinson, Willis Reed, Dave Cowens and a bunch of others…
My goal is not to start or engage in a debate about player rankings. The point is that most people don't think through the details when making comments. They make decisions and base communication more on emotion than on details or specifics. And once a label is out there ("Pound for pound best," "Crunch time player," "Cancer to the team," "Best Ever"), people use it repeatedly because it is safe and easy to do so.
From a messaging standpoint, use this to your advantage. Tell your story with memorable messaging that makes an emotional impact. Use comparisons that your target audience can relate to, remember and repeat. Mention (somewhat) specific details to make your case (sports example: "Arguably the best quarterback of his generation…"). If this leads to a debate among members of your target audience, great. The more your company, product or service is thought about and discussed, the better.
And even if you're a casual basketball fan, watch some of this year's NBA Finals. The series has been exciting so far and features some great players and accompanying story lines. You might even catch an historical feat you can mention during a heated debate in the future.