"Dirty Laundry" Sounds of Marketing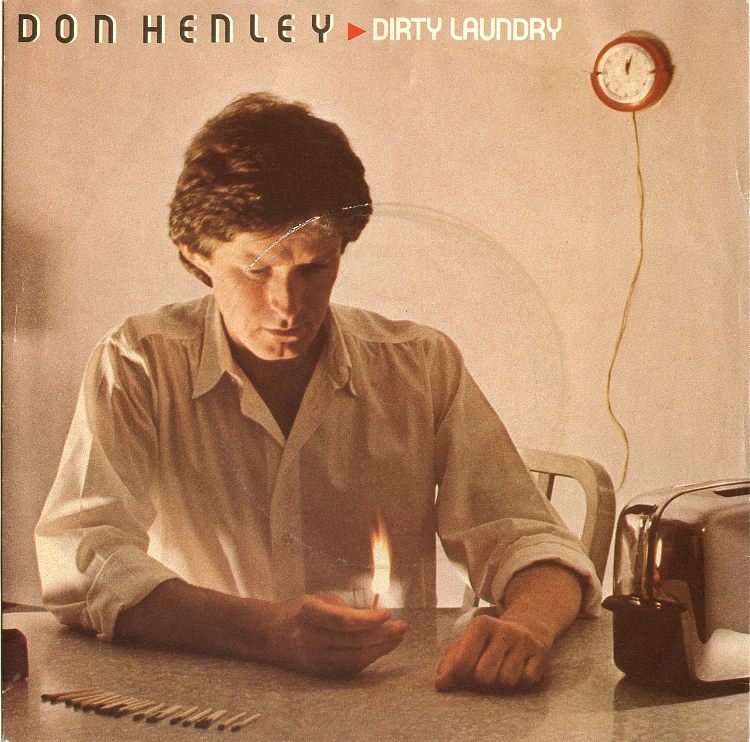 Dirty Laundry – Don Henley
Watch and Listen While You Read
I make my living off the evening news
Just give me something-something I can use
People love it when you lose,
They love dirty laundry
I guess it's human nature to be enthralled with sensational 'bad news' stories.  Add the speed and access of the internet and shocking becomes more important than accurate with media reports and when selling ideas.
Can we film the operation?
Is the head dead yet?
You know, the boys in the newsroom got a
Running bet
It seems the sizzle continues to be more important than the steak…and appearances and flashy presentations win out over listening and solving problems.
Well, I coulda been an actor, but I wound up here
I just have to look good, I don't have to be clear
Solid reporting and writing has given way to video snippets and sound bytes from those claiming to be journalists or 'the media.'  Why?  Writing is harder and holds the 'reporter' (or the presenter/marketer) accountable.  Talking provides more wiggle room and requires less preparation.  It's the path of least resistance.
We got the bubble-headed-bleach-blonde who
Comes on at five
She can tell you bout the plane crash with a gleam
In her eye
And, it often seems like marketers aren't even listening to clients or prospects.  The focus should be on asking questions and solving problems, not on selling and telling.
You don't really need to find out what's going on
You don't really want to know just how far it's gone
When the client or prospect moves down a path that isn't in the script, the marketer struggles…
We can do the innuendo
We can dance and sing
When its said and done we haven't told you a thing
Or worse, slams the competition…
Kick em when they're up
Kick em when they're down
The song rings true 25 years later, evidence that you can stand out from the crowd by adding substance to your company's stories.  Make your message about 'them'– your target audiences–and tailor solutions to their needs.  Regardless of your position or career path, put your ideas and thoughts on paper.  Invest in yourself by honing your writing skills.  It will make a difference in your career and your life.
If you have a song suggestion for Sounds of Marketing, please let us know by emailing SoundsOfMarketing@massolutions.biz.