Down with Data: Leveraging Numbers to Create Moving Messages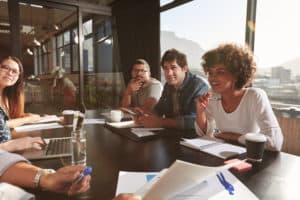 Everyone brings something to the table, right? What if everyone had to bring data too? Would you leverage this opportunity or waste it?
In God we trust. All others bring data.
As leaders, communicators, and marketers, we have access to so much data, and yet most of it goes unused while other data is neglected or abused.
I tell clients and prospects that their internal data is gold. Especially once we dig into it with our Pareto Principle Plus. MASSolutions took the 80/20 principle that 80% of your business comes from 20% of your customers and added to it as part of our Intellectual Property. We built a process to help clients better understand their Customer Opportunity.
In one of my favorite books, Made to Stick, Chip and Dan Heath mention that 63% of listeners will remember stories, while only 5% remember individual statistics. That's why many of you might remember this general idea but forget the exact numbers after reading this.
So what can you do?
1. Stop using data as a crutch.
2. Start leveraging your internal gold, your internal information.
3. Turn it into stories that matter to your target audiences.
It's how you make the data meaningful for each of your target audiences. It is turning statistics into stories that resonate. It's about understanding your Customer Opportunity and then leveraging it through No BS Marketing and Messaging.