Dockers Scores with Dad Pants Campaign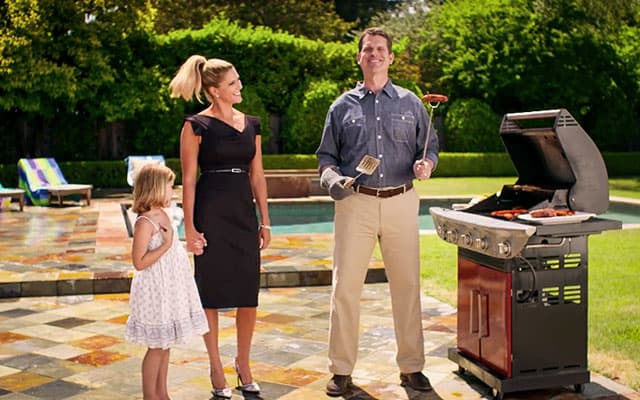 Sarah Harbaugh, wife of San Francisco 49ers football coach Jim Harbaugh, is the star of a new ad campaign from Dockers. The ad, shot to appear like a public service announcement, features Sarah talking about how Jim was plagued by Dad Pants until Dockers came to the rescue. Jim's new Dockers lead to an amazing transformation from dorky guy to Super Dad.
It's a messaging winner on a number of levels:
Jim Harbaugh is a good sport and makes fun of himself. We love self deprecating humor.  It's memorable and makes an emotional impact.
Sarah's delivery is spot on. Most people can't pull off the humorous commercial or skit. She nails it. "Since Jim started wearing Dockers, he's a whole new man."
Dockers built a subtle, creative promotion around the campaign and kicked it off for Father's Day. "Help us rid the world of Dad Pants and you could win a trip to one of Jim's games!"
The campaign answers the question: What's the Big Idea? Jim Harbaugh's pants were the subject of media coverage the past two seasons. Leverage the public's awareness of Harbaugh's Dad Pants by showing how Dockers can solve the problem.
Dockers maximized the impact of the commercial by implementing a PR campaign to land coverage from media outlets big and small. Integrating PR and Brand Building into a cohesive campaign increases impact and ROI.