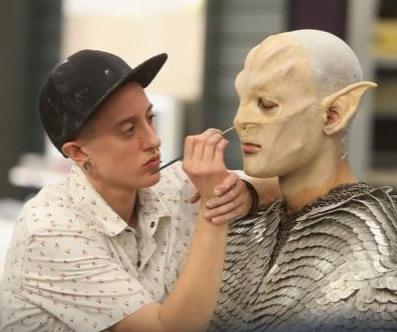 Listen to Dave rant about the secrets to creativity — structure + discipline = creative freedom.
Today's guest is Nora Hewitt, graduate of Douglas Education Centers Tom Savini Special Effects and Makeup program,  and winner of the latest installment of the SyFy channels original series Face Off (http://www.syfy.com/faceoff).
Don't tell Nora Happy Birthday!
Face Off Clips!
Nora and Megan talk about the first challenge
Nora creates an aged black eye
Nora Interview After Face Off Winner Announcement
Reach out to Nora on Social (the bane of her existence!!)