Carroll's Reputation Still Takes Hit Despite PR Efforts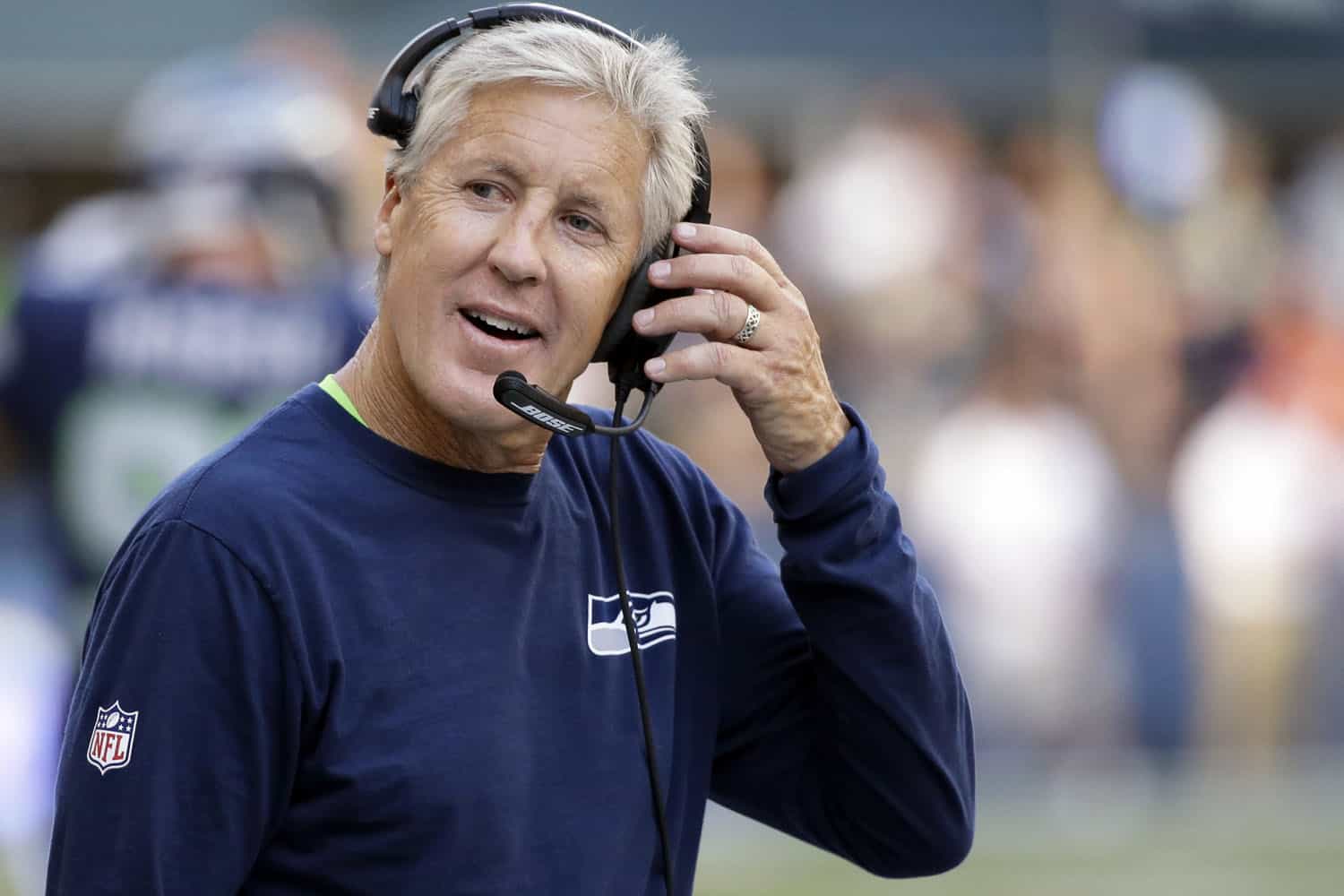 Whether you completely believe Pete Carroll or not, the Seattle Seahawks head football coach has been disciplined in his messaging since leaving the University of Southern California to return to the National Football League.
The charismatic coach had to deal with a media onslaught beginning June 10th after the NCAA levied its punishment on USC's football program for violations that occurred on Carroll's watch.  USC was hit with a two-year bowl ban and a loss of scholarships due to former Heisman Trophy-winning running back Reggie Bush allegedly accepting money and gifts from an agent hoping to represent him.
In interview after interview the past couple of months, Carroll has consistently and clearly conveyed his side of the story.  He talks about how USC had a large compliance department to ensure NCAA regulations were met.  He takes the time to discuss issues such as Bush having a new vehicle while still a student-athlete.  He explains his return to the NFL just prior to the NCAA's punishment as part of his yearning to succeed as a professional coach after two past NFL stints ended with less than stellar results.
His passion and enthusiasm are readily apparent and he appears comfortable during the interviews.  He's smooth but not too smooth and you kind of want to believe him…unless you are a UCLA or Notre Dame alumnus.
Carroll also tactfully focuses on some of the key messages of his new book, "Win Forever: Live, Work and Play Like a Champion" without coming across as a schlocky book peddler.
That's the good news.
The bad news is it's still difficult to accept Carroll's explanations.  It does seem like he's convinced himself that his talking points are true and his decisions were made in the best interests of his players and team.  But it's probably not enough to convince most people, football fans or not, that his actions were all on the up and up.
From communication and PR standpoint, he handled the situation well and battled through the toughest media cycle in the days and weeks following the NCAA's announcement of USC's sanctions. But in the image game, his reputation has been tarnished despite a sound PR strategy and tactical implementation.  We often talk about how the truth is the key to any PR strategy.  Unfortunately, Carroll's story seems just a little off.
As a result, a lot of people might end up thinking that in the game of life, Carroll didn't "live, work and play like a champion" during those glory years at USC.