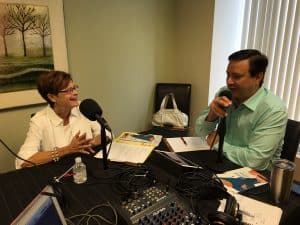 MARKETING RANT:
Of more than 8,000 meals ordered through the end of October by pharma reps working for the 50 largest drug makers, 36 percent were for American cuisine, which generally includes burgers and sandwiches.
Ed Silverman, Senior Writer – PharmaLot
Clients, friends and colleagues know my stance on this issue: Buying someone food is
not marketing…it pretty much borders on bribery. The entire marketing profession is
tainted because some industries focus more on taking food to prospects than on finding
out how to solve their problems or meet their needs.
I realize pharmaceutical reps do more than buy food. However, the 'other stuff' they do
is not being noticed nearly as much as the food purchases. And, some of the marginal
pharma reps use the food delivery as too much of a crutch.
The amazing thing is that it actually works. Dr. Andriane Fugh-Berman of Georgetown
University conducted a study that shows a doctor who spends just one minute with a
sales rep typically ends up prescribing 16% more of that rep's product than before. A four minute encounter is likely to prompt a 52% jump in prescriptions.
Large health systems have instituted ethical guidelines with respect to 'marketing' to
physicians, imposing restrictions on consulting relationships and banning gifts fromindustry representatives.
Let's hope healthcare marketers focus more on how to reach their target audiences with
creative marketing efforts instead of debating whether to go with pizza or barbecue.
***
The No BS Show is brought to you by audible.com. Get a FREE audiobook download
and 30 day free trial. Over 180,000 titles to choose from for your iPhone, Android, Kindle or mp3 player.
***
Our guest today is Bonnie Friedman, author of Hospital Warrior: How to Get the Best Care for Your Loved One, which demystifies the process and provides the tools, understanding and insight you need to get the best care for your loved one. Based on Bonnie's own experiences fighting for her husband's healthcare needs for more than 24 years and through 14 separate hospitalizations, Hospital Warrior lays out in direct, simple terms hard-learned and time-tested tactics to help ensure a loved one's medical needs are met.
Career Path:
National Institutes of Health
Department of Labor – OSHA
Small Business Administration
Mentors:
Donald Elisburg, Assistant Secretary of Labor – demanded a lot, taught a lot
Dr. Garry Ruben – one of her husband Bob's surgeons – gave Bonnie the tools to be an advocate
BS:
"Biting my tongue early in my career."
"I developed my confidence and started to learn that if good work is given, respect is given in return."
Bonnie & Bob:
Met at a dance in Silver Spring, MD. They've been together ever since.
Their love story is about fighting for someone you love as an advocate.
Part 2 of our conversation with author Bonnie Friedman goes live on Thursday, July 7th.