Cucamonga Valley Medical Group is Bringing Clarity to the Crisis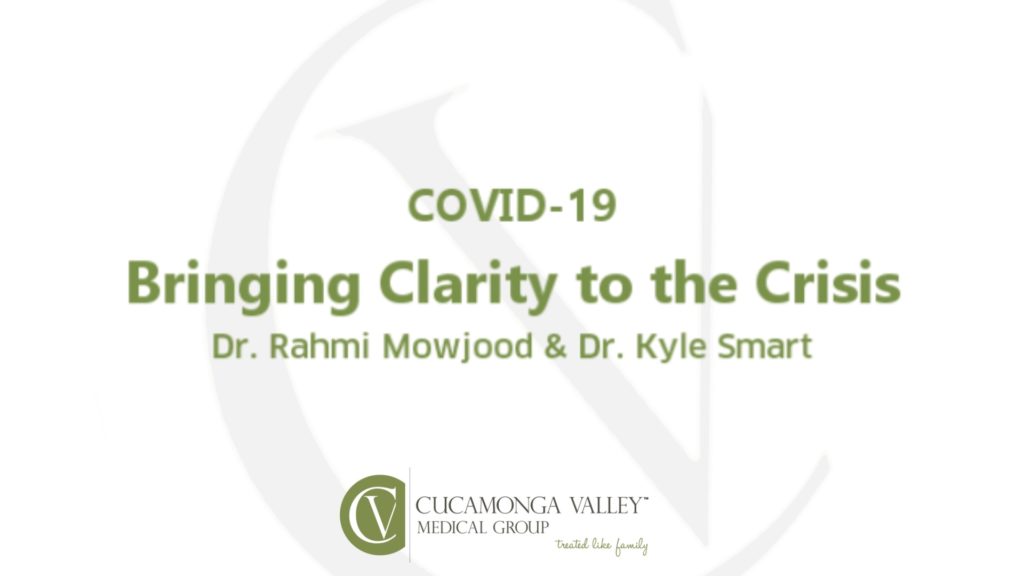 There's an influx of information around the COVID-19 outbreak. 
It can be overwhelming and difficult to decipher what's credible and what's not. 
Cucamonga Valley Medical Group's CEO and Shareholder, Dr. Rahmi Mowjood, and Dr. Kyle Smart, Chief Medical Officer and Shareholder, realized this and wanted to keep their patients and community members educated and informed.
To do that, our team at MASSolutions helped them create the "Bringing Clarity to the Crisis" video series.
The goal of these videos is to simplify the information, share credible medical insights, and relay the message in a timely, easy-to-understand, and compassionate manner.
In fact, the content they're creating is so impactful other physicians outside of their practice are sharing the videos with their patients. 
I encourage you to watch and learn more about the trajectory curve, herd immunity, what it will take to reopen the United States, and many other frequently asked questions regarding the global pandemic. 
In times of crisis, businesses have to adapt, innovate, and communicate to reach, influence, and engage each of their target audiences.
Both Dr. Rahmi and Dr. Kyle understand this and with the support of our team, they're bringing clarity to the crisis.  
You can learn more from the physicians at Cucamonga Valley Medical Group by checking out their COVID-19 Update page that's updated regularly with new information as it comes.
If you want to learn more about how our team can help you with your crisis communication during the COVID-19 outbreak, send an email to dave@massolutions.biz.