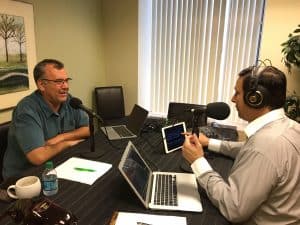 Cut the BS–Don't Label Others: When someone asks you what a friend or co-worker does, do you label others? "Oh, she's in sales." "He's an accountant." "He does the billing." If someone from another department sticks their nose in on one of your projects, do you think "What does he know? He's a (Insert Label)." Why do we try to put everyone else in a box? Equally important, why do we let others box us in? When I'm doing the No BS workshop for companies or speaking to college students, I often talk about how the 'Unboxable' types seem to be the happiest and most successful people I know.  Read more…
Guest: Chef Bill Fuller of the Big Burrito group is one of Pittsburgh's most influential chefs. Pittsburgh Magazine has named him both Chef of the Year and Restaurateur of the Year and he's a regular on KDKA's Pittsburgh Today Live. Many believe that Chef Bill and his crew helped establish the dining scene that is now earning Pittsburgh national accolades. So in addition to his work in the kitchen, he has become Pittsburgh's de facto ambassador for fine dining and cooking.
Biggest Learning Experience: Tune in to hear how Chef Bill learned how to minimize the "tough" environment of restaurant work to make a more livable environment for his workers.
Mentors: Chef Bill credits Chef Jeffrey Buben of Washington D.C. for teaching him organization and how to properly utilize employee potential.
The No BS Show is brought to you by audible.com. Get a FREE audiobook download and 30 day free trial at www.audibletrial.com/NoBS. Try a book like The Girl with the Lower Back Tattoo by Amy Schumer. You can download it for free today. Go to Audibletrial.com/NoBS. Over 180,000 titles to choose from for your iPhone, Android, Kindle or mp3 player.