Big Ben's Big Day and Quote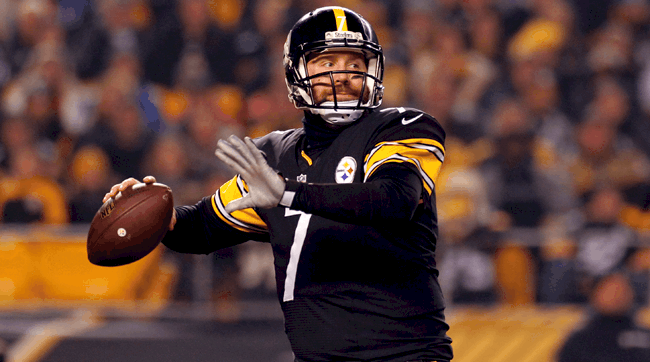 Ben Roethlisberger joined nearly 600 students in a graduation ceremony at Miami (Ohio) University Sunday. The 30-year-old Steeler quarterback received his bachelor's degree in education.
"I'm going to be sitting there thinking, 'When I was in college, this person (next to him) was probably in middle school,'" Roethlisberger said to reporters before the ceremony. "I'm going to be the old man out there, but it's worth it."
It's a good thing when athletes go back to finish their college requirements to earn a diploma. Big Ben was only 4 credits away from graduating and that led his Miami academic advisor to send him an email after this year's playoff loss to Denver urging him to complete the necessary work–nine years after leaving Miami.
Better late than never.
Ben is also known for his interesting and dramatic quotes. During interviews after the graduation ceremony, he lived up to that reputation.
"To me, this is as just as big (as), if not bigger than, winning the Super Bowl. This is the Super Bowl in life."
I'm a proponent of ongoing education and a thirst for knowledge throughout life. I agree that earning a diploma is a special event for anyone. However, less than 100 people win a Super Bowl every year so while the quote is nice, it's a bit of an exaggeration.
Nonetheless, congrats Big Ben. Go for that Masters degree and a few more Super Bowls too.