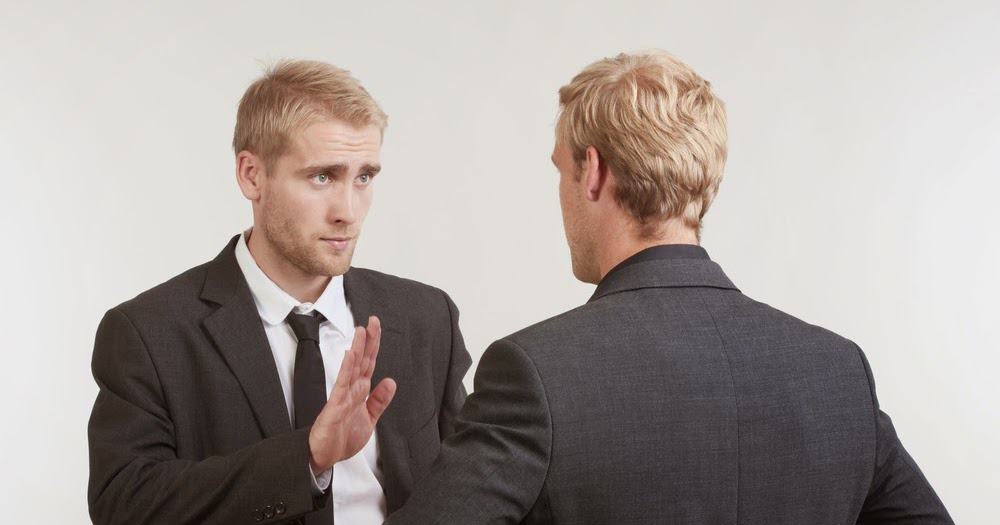 Sometimes people are misperceived as aggressive or pushy when they confront others about an issue. Potential solutions and fresh ideas are ignored because the message was personalized and viewed negatively.
In other instances, the message is lost because tone and content move from assertive to personal. Emotions get in the way and prevent a healthy dialogue. Instead of solving the problem, we add to it by forcing our point of view on others.
Assertiveness involves striving for a win-win outcome by clearly communicating your needs, wants and thoughts, while acknowledging the needs of others.
If you perceive someone as aggressive, make sure it is not actually assertive behavior featuring a message you don't want to hear. We often point out flaws in 'style' or 'delivery' when people confront difficult issues. It could simply be misreading of the situation or a move into self preservation mode. Either way, productivity and personal growth are tied to our ability to understand when others are offering solutions in an assertive manner instead of misperceiving it as aggressive behavior.
How do we avoid becoming aggressive ourselves?
Most people prefer to be assertive but unintentionally become aggressive due to a combination of lack of preparation and an inability to keep emotions in check.
Before confronting someone, think through or even write down what you are going to say. This enables you to clearly assess the nature of the problem, how it affects you, how you feel about it and what you want to change. Preparation also increases our understanding of where the other person is coming from and reduces our instinct to make it about them rather than the issue.
Listen to other perspectives and be direct and concise when explaining how you see the situation. Offer creative solutions and show a willingness to explore other options.
Being assertive can help you convey who you are and what you are about. It doesn't always result in getting exactly what you want. But it does show you realize that other opinions matter and that you are interested in improving the situation.
David M. Mastovich, MBA, is the president of Massolutions, a Pittsburgh based Integrated Marketing firm that focuses on improving the bottom line for client companies through creative marketing, selling, messaging and customer experience enhancement.