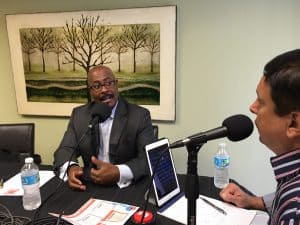 This week's No BS Marketing show with Dave Mastovich features Robert Powell, CEO of Invictus Leadership Group. Powell is an accomplished human resources executive with over 25 years of experience, including with a global Fortune 500 company. He is also a Vistage chair with Vistage International – and understands the importance of accountability in business…
Marketing Rant:
Focus on 5 key areas of activity & accountability agreement:
Planning–Managing strategy
Leading–Managing your team
Organizing–Managing processes
Development—Managing self
Administering–Managing resources
Educational Background and Career:
Started out at Florida State for music education.
Began working for Walt Disney World as a musician, working his way up into human resources.
While living in Orlando, received an organizational communications degree University of Central Florida.
Recruited to Carlson Companies in Minneapolis, as VP of HR.
Moved to Atlanta as VP of HR for AT&T.
Recruited to ADM, an ingredients company in Decatur, Illinois. Received his MBA from Illinois State University.
Worked as Head of HR for WESCO Distribution, bringing Powell to Pittsburgh.
Mentors:
Powell's grandmother instilled the importance of simple wisdom.
His father, a NYC fireman, taught him to eradicate the word "can't" from his vocabulary.
BS in the workplace:
Individuals who are affected by new leaders being hired above them should not take it out on the person who was elected, as they were just going for the job.
Powell's advice:
Be aware of "title-itis" and the fact that it can get "lonely at the top".
Part Two of our conversation with Robert Powell will go live Thursday 7/28 on the No BS Marketing Show.
Audible is offering a free download with a 30-day trial to give you the opportunity to check out their service. You can download it for free today.