A Thanksgiving Marketing Feast: 5 Tips To Stay Engaged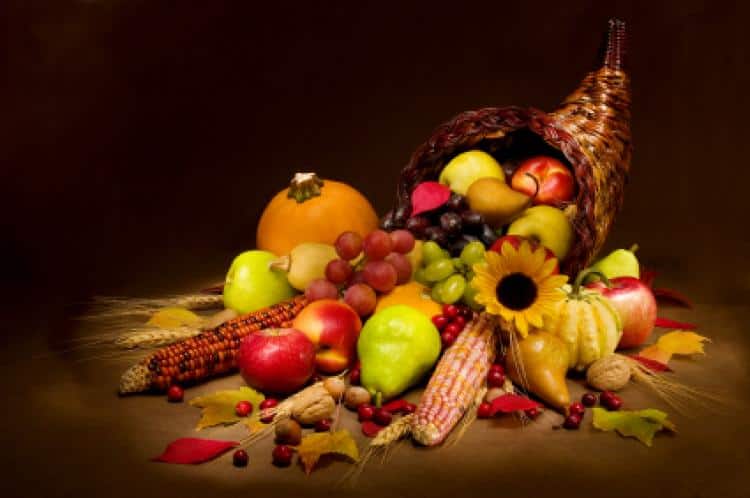 Thanksgiving is right around the corner so here are 5 quick, easy to implement Thanksgiving Marketing Tips:
1. Ask employees and customers what they think. Use free tools like SurveyMonkey combined with face to face discussions to hear what a sampling of clients and employees think. Ask  2 or 3 questions and tell them you're gathering the information to improve the company. Keep the questions systematically simple. What's the one thing you'd change? What's the one thing you like the most? What's the biggest thing that makes us different?
2. Listen–for real–to their feedback and adjust accordingly. Take the time to recap the face to face conversations to ensure you understand. Let customers and employees know you heard and you're taking action. Then do it. Make positive change happen based on what you learn.
3. Tell your story by focusing on The Two Whys: your reason for being and their reason for buying. Create your Big Idea and key messages by combining the two answers. Then tell your  target audiences your story again and again.
4. Thank customers and employees. If you want to make a real impression – express your gratitude in a memorable and personal way – the traditional written thank you note is still your best option.  Make the process relatively painless by having a supply of thank you cards that are blank on the inside. Pick up a pen and you're ready to go. Focus on what the recipient did and how it helped you. Write the way you speak. Be genuine and be ready for the recipient to thank you for the thank you.
5. Give testimonials and endorsements to people you buy from, work with and trust. Provide specific feedback—online, in person, written, on video—to let those that care the most know how much you care and appreciate their efforts. The length of the message doesn't matter. It's the thought that counts.
And while you're relaxing over the Thanksgiving holiday, check out our latest podcast – a great interview with Nora Hewitt, winner of Face Off and graduate of the Monessen based Douglas Education Center's Tom Savini Special Make-Up Effects Program.
Thank you for reading Light Reading and listening to my podcast. It means a lot and motivates me to keep it up. I hope you find the ideas valuable.
Happy Thanksgiving.