9-9-9, Occupy Wall Street, Tea Party: Different Messages Yet Common Thread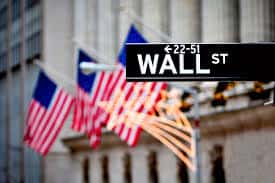 Successful communication and marketing campaigns feature memorable, creative messaging that makes an emotional impact.
Since we are bombarded with messages on a daily basis, we tend to focus on the ones that we can relate to. Advertisers, salespeople, politicians and anyone presenting ideas need to make it about their target audiences and focus on one big idea.
Whether it's Herman Cain's 9-9-9 (or his recent "Smokin'" YouTube ad for that matter), Occupy Wall Street protests or Tea Party Town Hall meetings, the power of storytelling spreads the word to target audiences.
Specifics behind Cain's 9-9-9 idea might not be remembered, but the simplicity of improving the tax code probably will be.
The takeaway of "The Other 99%" battling the "super-rich" 1% is straight out of Hollywood and is a memorable storyline.
Talking about less government can stir emotions and vivid examples of government miscues help tell the Tea Party story.
Three different messages but one common thread: Memorable, creative messaging that makes an emotional impact and focuses on a core theme.
The next time you need to communicate, improve your message by asking yourself: What's the Big Idea?