7 Reasons Why You Need to Leverage LinkedIn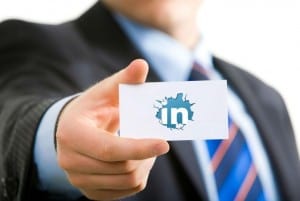 How's your LinkedIn profile looking?
If you're like many executives, including three colleagues I talked with last week, it's probably incomplete. Whether it's an outdated picture (if one at all), minimal career information or few connections, many people don't focus enough time on their LinkedIn presence. Just as many aren't fully leveraging the power of the business oriented social networking service.
If this sounds like you, it's time to change. Here's why.
7 Reasons Why You Need to Leverage LinkedIn
Your Google ranking. When someone Googles you, your LinkedIn profile typically comes up first or second. Since 51% of the time we click on one of the first two spots, most people are seeing your LinkedIn profile when they look you up. Do you like what they'll see?
Your Personal Brand. Whether it's a potential business partner, client or employer, people are researching you. Your online story becomes your personal brand. Why not tell your real story rather than a partial, inaccurate version?
Connections and Reconnections. It's clear how LinkedIn can be a valuable tool to reach out to new connections but it's equally valuable in reconnecting with your existing network. Your network updates show when former colleagues celebrate work anniversaries or land promotions. You can reconnect with a congratulatory message. The conversation potentially grows from there.
Finding Talent. Whether it's a quick look for a freelancer or an in depth search for a candidate to fill a key position, LinkedIn provides the talent pool. The search function enables you to drill down by multiple variables to create a qualified group of potential candidates.
Pre Meeting Prep or Pre Call Prep. Take a few minutes prior to a meeting and see what you can learn about attendees. What are their interests? What's their career background? Where'd they go to school? You'll find nuggets of info on LinkedIn.
Staying Current. LinkedIn is packed with industry updates and thought leader posts. Your customized news feed gives you the valuable content you need when you want it.
LinkedIn recently hit the 300 million users milestone. According to Captain Obvious, that's a lot of people.
You really can't afford to ignore LinkedIn anymore. Invest the time to complete or update your LinkedIn profile and to leverage the many tools and resources available.
—
How do you use LinkedIn? Visit Dave's LinkedIn page, leave a comment sharing your experiences, and we will give you a free chapter from his ebook!