6 Things To Do With Emails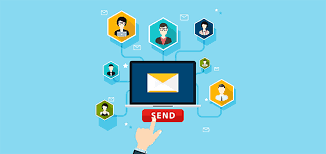 This is the first in a series of three posts based on content from presentations made to college seniors.
While preparing a speech for a group of college seniors, I focused on the importance of a lifelong thirst for knowledge and achieving positive, incremental change. The end result was a presentation with three key themes:
 Success, like beauty, should be in the eye of the beholder. You decide what you want to do, how you want to live and what you want to achieve.
Potential employers need to know what you are capable of and how you think. Use the Seinfeld PR Approach and tell your story. What you think is nothing can be interesting to others.
People will want you on their team if you are organized, efficient and get things done.
For this post, here are some tips to improve your organizational skills.
6 Things To Do with Emails:
Act–Act on it immediately.  If something can be done in less than 15 minutes, act on the task immediately and complete it.  Then, it's done and off your 'to do' list.
Tickle–If a task requires action within two weeks, place it in your 'Tickle' folder along with a due date. Your 'Tickle' folder should be reviewed two or three times each week with actions taken based on priority.
To Do–If the item needs acted on within the next week and you can't work on it immediately, put it in your 'To Do' folder.  This folder will contain multiple items  and  must be reviewed every day to stay on top of your main priority items.
Delegate–Delegate or forward the email to someone. Provide specific timelines and action items for the person assigned the responsibility. Follow up as necessary on the progress.
File–If it is important but not actionable immediately, create a folder and file it as soon as possible.  If you can't file things quickly, at least file multiple items once a week.
Delete–You need to get rid of emails if they are not relevant now or won't be within six months.  Enjoy deleting. It should be a liberating experience.
The key is to touch the email once and then have a plan for it. Use these 6 Things To Do with Emails to become more productive and gain peace of mind.