#481
Podcast
481: Can MicroInfluencers Help Grow my Practice?
EPISODE SUMMARY
Nowadays, consumers are becoming used to micro-influencers advertising products and providing reviews via social media. In episode 481, Dave Mastovich provides his opinion about whether to use micro-influencers and talks about how healthcare marketing leaders can use four other specific strategies to grow their practices.
EPISODE TRANSCRIPT
It's the No Bullshit Marketing Show. I'm Dave Mastovich, CEO and founder of MASSolutions, the world's only no-bullshit marketing consultants. Can micro-influencers help grow my practice? That's what a client said to me the other day. I asked them to tell me more about what they were thinking. Turns out, they have teenagers so they've heard a lot about micro-influencers. We laughed, but it turns out that was a good conversation to have to find out what micro-influencers are, and what's great about them, what could they be used for when it comes to marketing for primary care, physician practices, specialists, dental practices, eye doctors, wound care, physical therapist, any type of medical marketing, and growing the practice. What is a micro-influencer? Micro-influencers typically have between 1000 and 100,000 followers on social media. They're engaged with that audience, and those people look to them to see what they're doing and to hear what they are thinking and buying. Prior to social media, this would have most likely been called a thought leader, someone who is seen as an expert in a particular niche or area.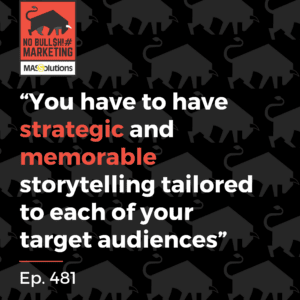 When might you use a micro-influencer, and why? Well, there are a couple of main reasons. One is they do have high engagement. They built that community, and they engage that community. Number two, they tend to have higher conversion rates. Micro-influencers can be every bit as powerful as online reviews, and we all know how strong online reviews can be to help or hurt a practice. The third reason is budget. Micro-influencers have a community, they have an audience, but it's not so big that they're expensive. It's not so big that they've been able to monetize it, and they become beyond the budget of a multi-practice physician office or dental office or whatever. The fourth thing that micro-influencers can do is related to targeting. The micro-influencer has a specific, drilled down audience that they know they can engage with, and they know a lot about, and you can tend to see who that specific target audience is that you might be able to focus on. So those are some reasons why you might use micro-influencers.
That said, there are also a couple main reasons why you might hold off on using micro-influencers. First, it's tough to find micro-influencers on the healthcare side, from a healthcare provider, medical practice side. Micro-influencers tend to be on the business-to-consumer side where it's products or services that are easy to purchase and easy to review and easy to talk about. And that makes it a little bit harder to find a local or regional micro-influencer on the medical practice side, from the dentist practice or physician practices, or whatever. The second major thing is, it's tough to measure the ROI of a micro-influencer. There's so much uncertainty as to what they bring to the table. 
Whether you want to try micro influencers or not, the key is that it can still only be one piece of your overall strategic marketing plan. I recommend four other key areas to focus on from a marketing standpoint to grow your practice. The first is similar to micro-influencers, in that it's testimonials. If you systematically gather testimonials on an ongoing basis, again and again, and you use those testimonials, you leverage those testimonials in multiple channels, and you have them produced on video and quotes and so forth, those testimonials can make a pretty significant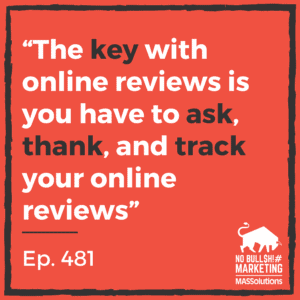 impact on building trust within people that you're targeting, and also even with current patients. The second is online reviews. The key with online reviews is you have to ask, thank, and track your online reviews. Ask means systematically ask for them again and again from patients as they're coming through the process. Second is to thank them. Do a formal thank you when someone does provide you that online review. And then track and use those online reviews. Track how many are going up there, talk about those online reviews, make sure you're able to promote those online reviews. The third key tactic that I think needs to be a part of marketing to grow your practice is building a systematic referral source marketing program. This systematic way takes a look at who has been referring to you and who could or should be referring to you. It has a systematic touches program of content that can go out and show proof that you are a great referral for them. And so it's to have that specific content and specific touches, it's to analyze who the referral sources are today and who they should be, it's to track what happens with referral sources and your touches and your content calendar so you can tweak and enhance over time. And the fourth is that you have to have strategic and memorable storytelling tailored to each of your target audiences. So you say, 'well, okay, it should be towards patients to grow my practice.' Yes, there should be strategic and memorable storytelling specific to patients, current and prospective patients, but you also have to have specific and tailored messages for current and prospective referral sources. And finally, employees are going to make or break your reputation. So you need to have specific stories, B2E, business-to-employee storytelling, to current and prospective employees. Those are the four key tactics that need to be a part of any marketing plan and marketing program that you use to grow your practice. Those four for sure, and if you want to try micro-influencers, maybe. 
If you want to learn more about how you can market to grow your practice, go to MASSolutions.biz/healthcare today. Thanks for listening to another episode of the No Bullshit Marketing Show, recorded here in MASSolutions studio in bold, beautiful, downtown Pittsburgh, Pennsylvania. Remember, ask yourself, what's the big idea? And build your story around the answer. It's all about bold solutions. No BS.
Important Links 
Listen Here