4 Questions Business Leaders Must Answer About Social Media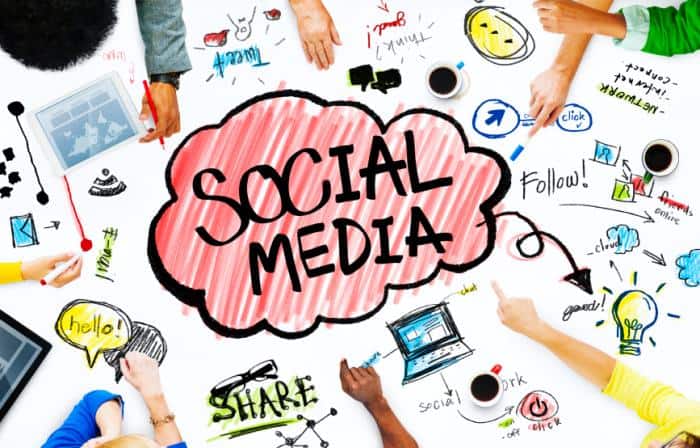 As I talk with CEOs, business owners, and senior leaders of organizations big or small, I've noticed a common theme with respect to Social Media. Many leaders ask the same questions, albeit each in their own words:
Why should we do Social Media?
This one is sort of like "Do I really have to?" Most understand the power of Social Media. However, many leaders of business to business (B2B) companies wonder if it is necessary. The answer today is "Yes" and in the near future it will be an emphatic "You Better Be!"
Back in the late 1990s, some companies either didn't bother with a website or simply created an "online business card." It wasn't long before the lack of a strong internet presence hurt credibility. The same is happening today as companies dabble in Facebook, Twitter or LinkedIn but aren't all in when it comes to Social Media.
People need to find you or your company when conducting an online search. Social Media creates awareness and improves rankings on Google and other search engines.
Facebook, Twitter, and LinkedIn can be utilized for recruitment, competitive intelligence and industry knowledge. These outlets can also help with Pre Call Prep prior to meetings with prospects, potential partners and clients.
How can we do it and not create any problems? 
While Social Media is unique, the major tenets of successful communication still apply. Clear, succinct (that's an understatement), memorable messaging. Make it about the target audience rather than just self-promotion. Repetition.
Use a common sense approach to developing a simple, easy to understand Social Media policy. Then, create the messages and tweak appropriately based on Social Media outlet. Build an action plan so your Social Media messaging is ongoing rather than the typical quick start, quick fade approach that is far too prevalent.
How much does it cost?
First, accept that it's not free and that in house resources might not be enough. But that doesn't mean the investment has to be prohibitive. You will need someone to craft creative messages through a Social Media management application like HootSuite, TweetDeck or SocialOomph. Budget for some giveaway items to use in online Social Media promotions that build awareness and a following.
How do we measure success?
Social Media offers plenty of valuable metrics that enable you to evaluate progress and modify tactics accordingly. Search engine rankings before and after the campaign. Number of followers and connections. Size and quality of your network–the connections of your connections on LinkedIn can be invaluable. Click through rate on links in Social Media promotions. Number of "opt-ins" who provide their contact information and agree to subscribe to e-newsletters.
Commit to building a Social Media presence. Don't wait. Do it now and do it right.
David M. Mastovich, MBA, is the president of Massolutions, a Pittsburgh based Integrated Marketing firm that focuses on improving the bottom line for client companies through creative marketing, selling, messaging and customer experience enhancement.