#359
Podcast
359: What Does Caring For Someone Mean? | Andy Frisella Shout-Out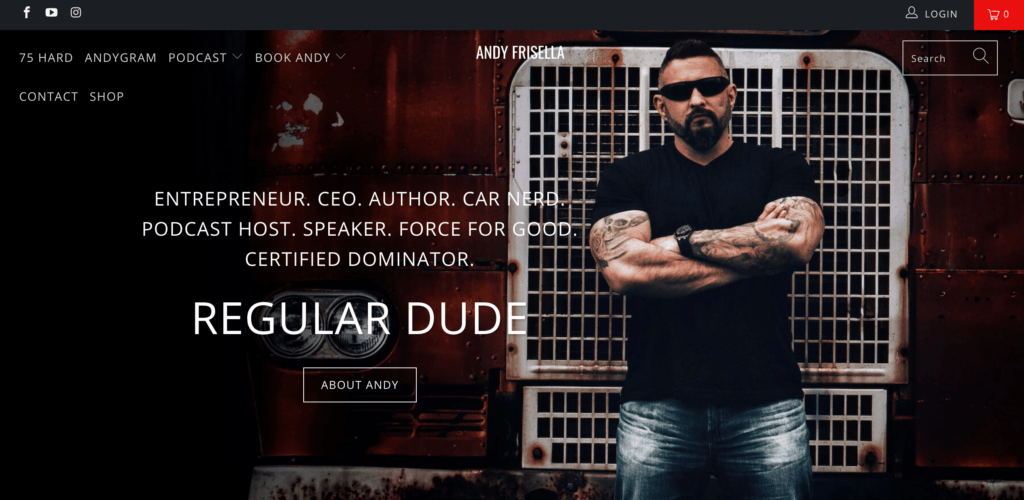 Subscribe to the Podcast
Apple | Google | Podchaser | Spotify | TuneIn | Stitcher
Andy Frisella is an ultimate No BSer.
If you're unfamiliar with Andy and his work, he's an entrepreneur, bestselling author, consultant, and public speaker.
Andy is also an industry-leading customer loyalty expert and is the host of the podcast REAL AF with Andy Frisella.
He's a no-nonsense, no BS guy who gets straight to the point and packs a punch with his message.
Recently, Dave received an email from Andy that asked a pointed question…
What does caring for someone mean?
That question serves as the foundation of this week's episode as Dave digs into what it really means to show you care for someone.
And, his definition might not be what you think.
Enjoy this episode of the No BS Marketing Show!
Learn more about Andy Frisella
Website | Facebook | Instagram | YouTube
Connect with Dave: LinkedIn