#349
Podcast
349: John Lewis, Founding Member of an Award-Winning Pittsburgh Law Firm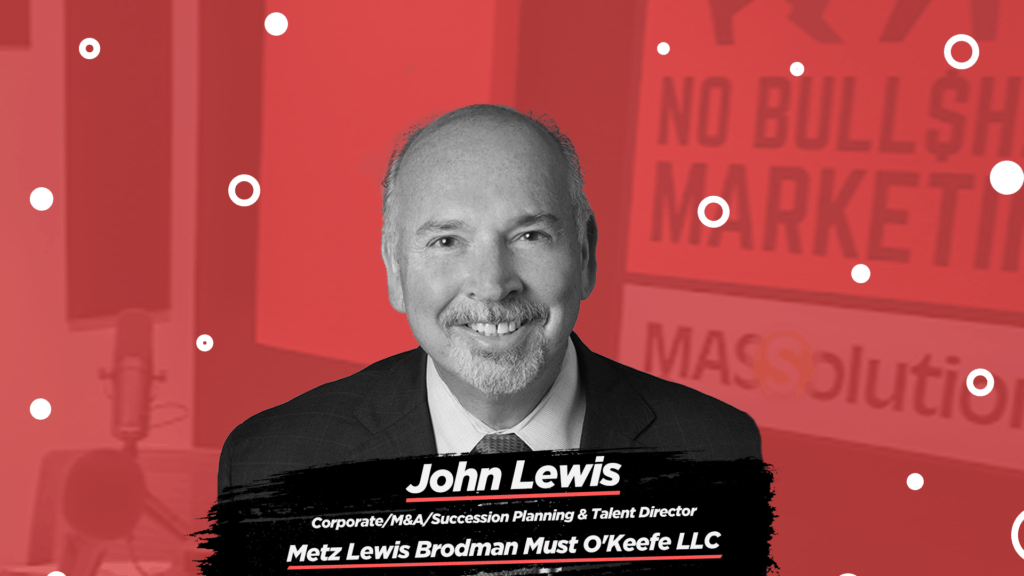 Subscribe to the Podcast
Apple | Google | Podchaser | Spotify | TuneIn | Stitcher
On this week's episode of the No BS Marketing Show, Dave has John Lewis, a founding member of Metz Lewis Brodman Must O'Keefe LLC. on as a guest. 
Metz Lewis Brodman Must O'Keefe was founded in 1998 and is an award-winning Pittsburgh law firm that's comprised of experienced, solutions-driven lawyers across multiple practice areas and industries.
Companies in Pennsylvania, across the country, and globally, continue to depend on them as their "go-to" law firm in their core areas of strength thanks to their proven track record as business-savvy professionals who can readily identify important issues and devise practical solutions.
Listen in as John discusses…
Why disagreements (when coming from a place of respect) are healthy 

How he and his partners built the Metz Lewis Brodman Must O'Keefe LLC. brand

Why it's important for lawyers to educate their clients and leverage empathy when practicing law

& much more
Connect with John & follow Metz Lewis Brodman Must O'Keefe on LinkedIn.
But, before you go, don't forget to connect with Dave for more tips and information on crisis communication, leadership, advertising, B2E marketing, brand strategy, marketing, and more on LinkedIn.