#344
Podcast
344: How Fitt Came to be with Anthony Vennare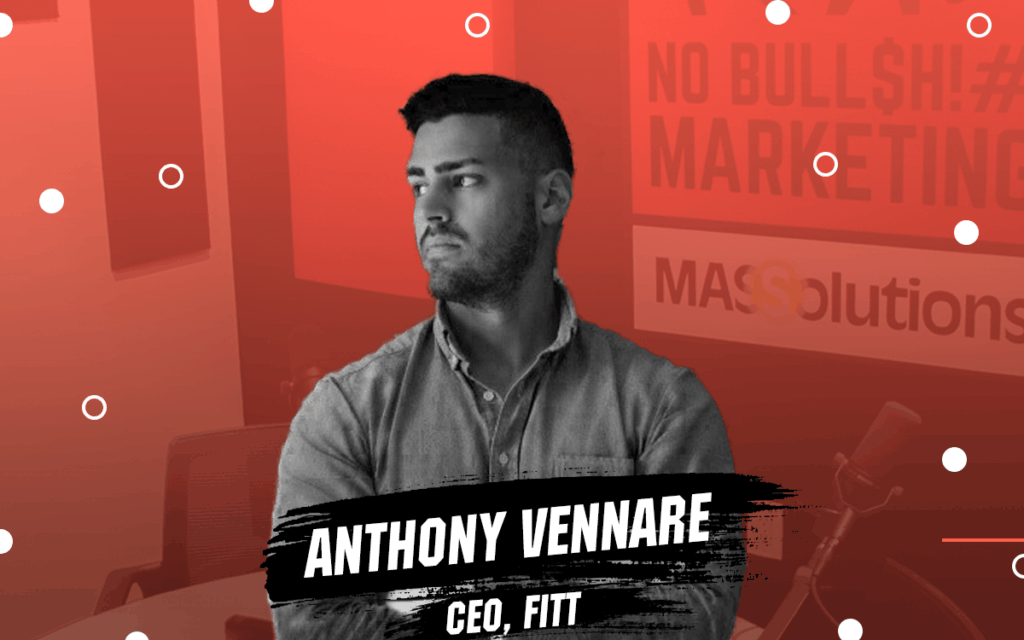 Subscribe to the Podcast
Apple | Google | Podchaser | Spotify | TuneIn | Stitcher
Courage. Persistence. Tenacity. Vision.
These are just a few of the words that come to mind when talking about Anthony Vennare, the CEO & Co-Founder of Fitt.
His story is one that's filled with adversity and challenges, but through it all, he's leaned on his passion for fitness and unbelievable level of tenacity and grit to push forward.
For Anthony, his entrepreneurial path wasn't a straight shot as he originally joined the Marines right out high school.
Unfortunately, a family emergency pulled him back to Pittsburgh and subsequently changed the entire trajectory of his career — for the better.
In part one of Anthony's interview on the No BS Marketing Show, you'll hear the full back-story of all of the zigs and zags that led Anthony to where he is today.
Listen in as Anthony talks about…
How he and his brother, Joe, leveraged their strengths and went from working for others to working for themselves
How he and his friends transformed a 12,000-square foot skate park into a gym
The creation of Hybrid Athlete
How the discovery of startups ignited his entrepreneurial fire to get Fitt to where it is today
& much more!
—
Connect with Dave for more tips and information on leadership, advertising, B2E marketing, communication, brand strategy, marketing, and more: LinkedIn