#337
Podcast
337: Marketing Trends and Predictions to Keep an Eye on in 2020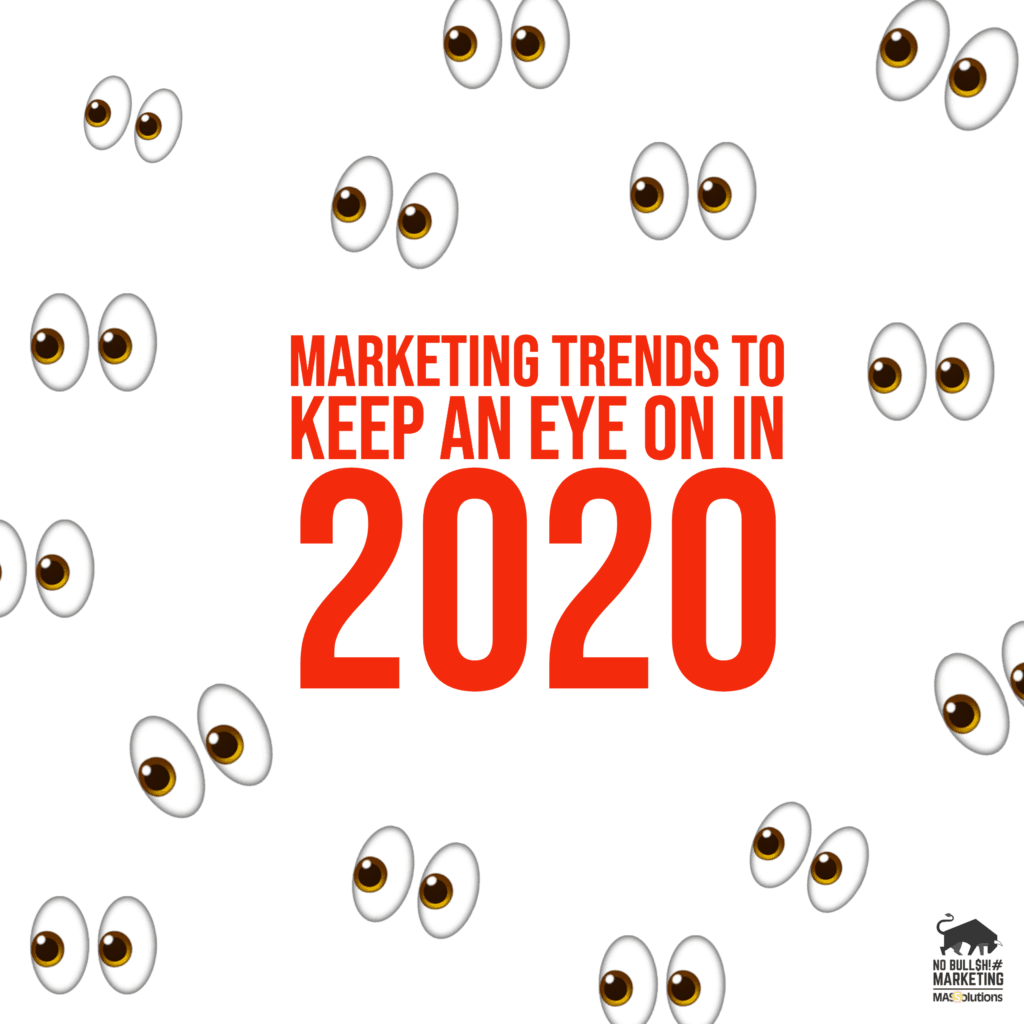 In this week's episode of the No BS Marketing Show, Dave shares four marketing trends and predictions for 2020.
As marketers, we understand that change is a constant and every year offers new opportunities, social platforms, and tools that marketers need to master in order to stay relevant and in front of their target audience. 
And, this brand-new year and decade aren't going to be any different. 
But, if we were to cover all of them, this would probably turn into a 50-part series.
So, as the famous quote says, "If you make everything bold. Nothing is bold."
That's why we narrowed our marketing trends and predictions list down to the four that we think marketers should keep a close eye on in 2020. They are…
Give this episode a listen to get our take on these marketing predictions and trends!
Connect with Dave for more tips and information on B2E marketing, leadership, communication, brand strategy, marketing, and more:
But, before you go, be sure to subscribe to the podcast on iTunes.