#336
Podcast
336: Transactional vs. Transformational: What Side Are You On?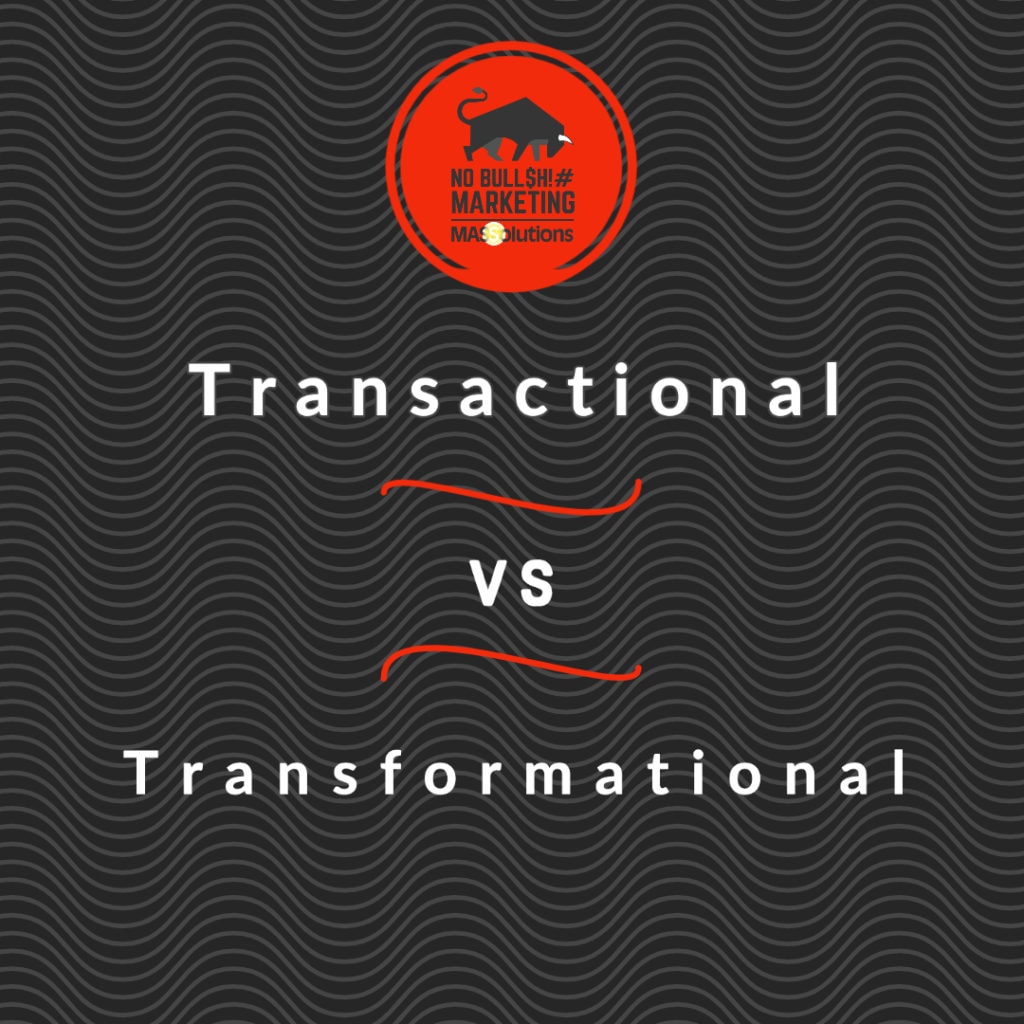 Transactional vs. Transformational
Which do you align with most?
That's the question that Dave asks and challenges his listeners to honestly answer in this episode of the No BS Marketing Show.
Listen in as Dave…
Explains the difference between transactional vs transformational
Talks about why BS marketing is a byproduct of not being honest with yourself and what type of buyer/marketer you are
Discusses why trying to be something you're not just to get business isn't sustainable long term.
This episode will make you think about how you approach and/or buy marketing services and decide if you're transactional or transformational. There's no right or wrong, but you do need to be open to it, be honest about it, and live it.
Connect with Dave for more tips and information on B2E marketing, leadership, communication, brand strategy, marketing, and more:
But, before you go, be sure to subscribe to the podcast on iTunes.