#331
Podcast
331: Tesla and Apple Are Creating Unique Shopping Experiences…Here's How They're Doing It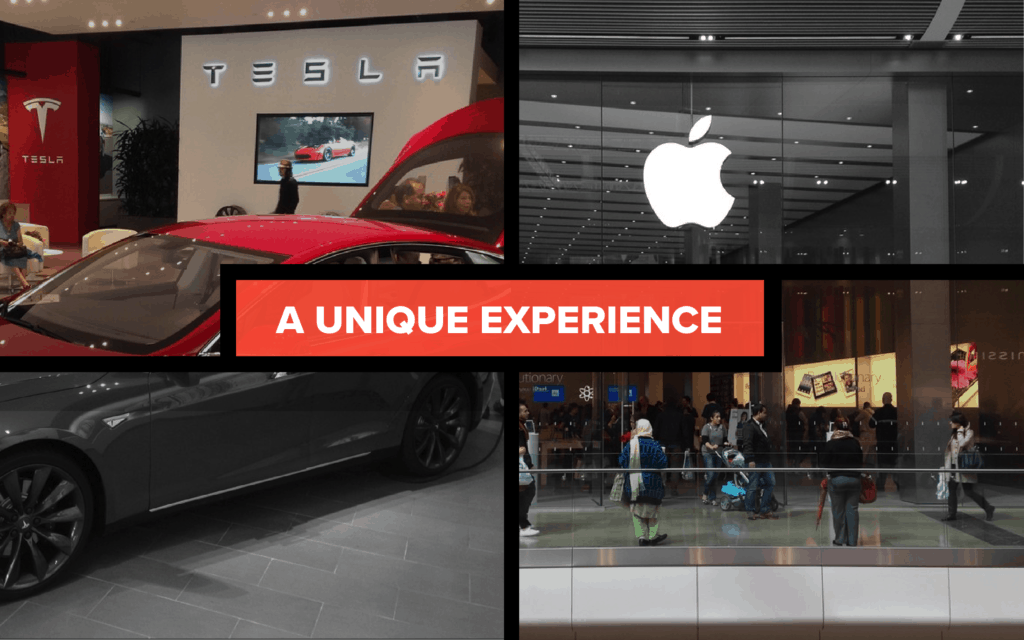 In this episode of the No BS Marketing Show Dave talks about how Tesla and Apple are creating unique shopping experiences for their customers.
The idea for this episode came to be as a result of a bad experience that Dave had at a Verizon store in the mall. In fact, it was so terrible that he actually left and made his way down to the Apple store for tips on his iPhone and iPad.
And, it just so happened that on that same weekend, he test drove a Tesla.
Both interactions left him with a different feeling than he's ever felt before when dealing with big-name brands.
What he noticed was that there's a commonality in how both treat their customers. 
Both Tesla and Apple, although uniquely different, work to create EXPERIENCES for their customers. 
Dave delves deeper into this topic in this episode.
Give it a listen and be sure to subscribe to the podcast on iTunes.
Connect with Dave for more tips and information on leadership, communication, brand strategy, marketing, and more: