#330
Podcast
330: Twists of Fate, Pioneering Legionella Research, and Why You Should Avoid Hotel Hot Tubs with Janet Stout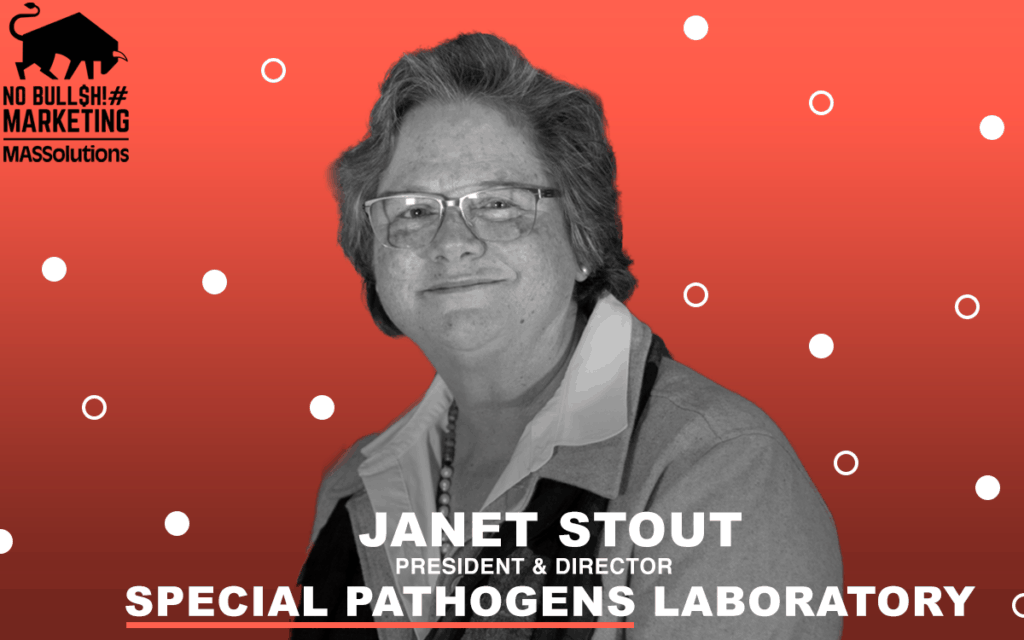 In this episode of the No BS Marketing Show, Dave is joined by Dr. Janet Stout, the President and Director of Special Pathogens Laboratory and a Research Associate Professor at the University of Pittsburgh Swanson School of Engineering in the Department of Civil and Environmental Engineering.
Although Special Pathogens Laboratory has "Laboratory" in the name, it's more than just a lab. The team tests for Legionella and waterborne pathogens, offers consulting services to help people prevent and detect the disease, and provides educational lectures.
More recently, they've developed LegiDoc which is a software for water management plans that are backed by their expertise. The goal of LegiDoc is to make it easy for people to put in their information and generate a compliant water safety and management plan at an affordable price so that companies can test for Legionella and prevent the disease.
However, it's important to note that none of this would have come to fruition if Janet hadn't paid attention to the inklings that she had as a young girl to follow her interest in science.
As the years went on, she continued to build on her love for science and from there, she became an "accidental entrepreneur" as not one but TWO twists of fate ultimately led her to become a pioneer in Legionella research.
This episode offers so many cool stories and factoids and of course leadership and professional growth tips that anyone and everyone can learn from.
Oh, and Janet also warns that you should never, ever go in a hotel hot tub. Find out why by giving this episode of the No BS Marketing Show a listen!
Connect with Janet:
Follow Special Pathogens Laboratory:
Connect with Dave for more tips and information on leadership, communication, brand strategy, marketing, and more: