#316
Podcast
316: The Rise of the Generation Z Mall Rat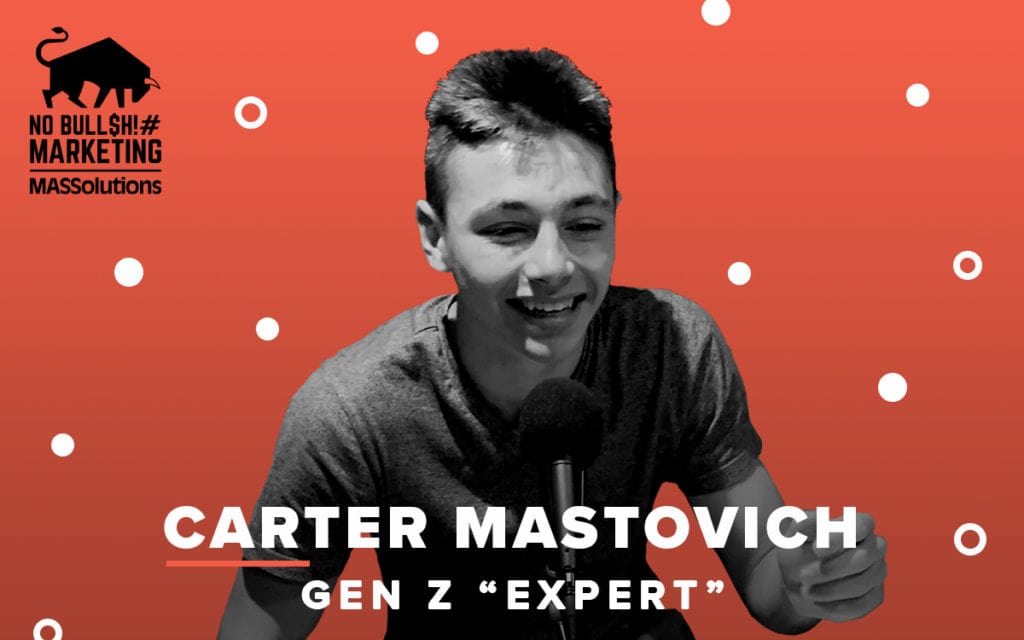 In this episode of the No BS Marketing Show, I'm talking about the new wave of mall rats, Generation Z, and how their frequent visits to shopping malls offer brands who take the time to do their research and collect marketing intel the opportunity to connect with this newfound target market.
I have to admit that when I came across a Bloomberg Businessweek article titled, A New Crop of Mall Rats, that I was shocked to realize that the committed group of older mall walkers weren't the only people enjoy shopping malls anymore. 
In fact, Generation Z, which is a group of kids who were born after the mid-1990s are spending more time at shopping malls across America. 
Listen in as I sit down with my son Carter, a member of Generation Z himself, as we talk about the allure of heading to the mall with friends.