#310
Podcast
Marketing Podcast 310: Striking a Balance Between Value and Values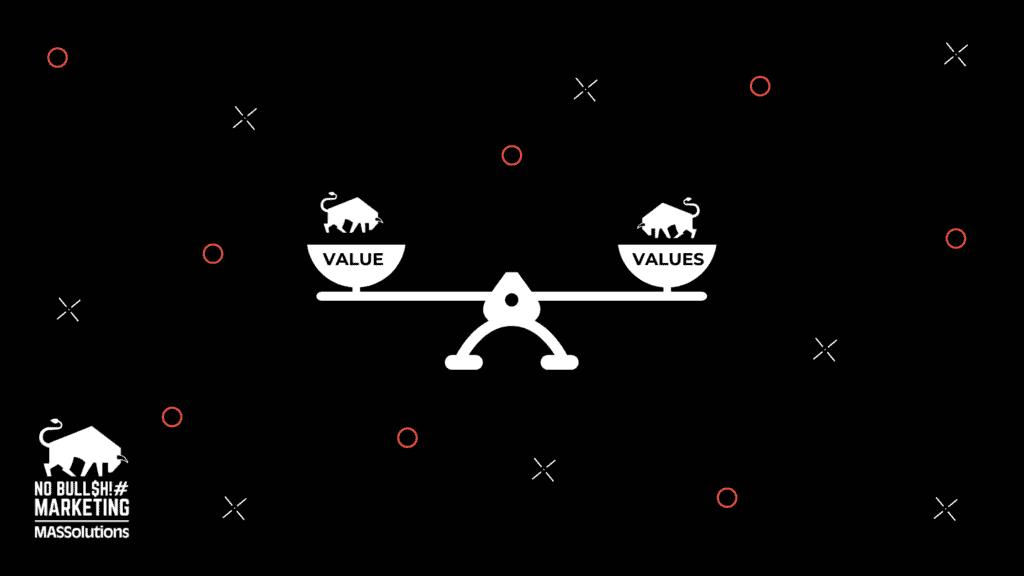 Value vs. Values
Howard Schultz, the CEO of Starbucks said it best, "If people believe they share values with a company, they will stay loyal to the brand."
We are driven by value in today's society. We are constantly looking to get the best deal and save money. Why do you think so many companies price match? When's the last time you've waited for something to go on sale before you bought it?
Through all the noise of sales and discount, how does a company promote their price with the value of their product or service?
The answer is easier than you might think: content
How does content create value? For the answer, you'll just have to give the podcast a listen.
In this episode of the No BS Marketing Show, Dave talks about how today's consumers of everything and anything focus on both value and values—theirs and yours.
It's about showing what's in it for them—current and potential customers—their value.
And what you're all about—your values.
Enjoy this episode and if there's a specific topic you'd like Dave to cover, let us know!
Dive further into leveling up your content:
The No BS Self-Assessment on Your Storytelling
Empathy Helps Create Content Worth Paying Attention To
About MASSolutions Marketing Agency + Consulting Firm
Ready to cut the BS? MASSolutions provides No BS marketing insight and solutions for business owners in Pittsburgh and beyond. They've been a top marketing agency in Pittsburgh for years because of this mentality.
Get more no Bull$H!# marketing advice here.
Listen to our marketing podcast here.
Contact our Pittsburgh marketing agency here.