#304
Podcast
304: Ask Dave – Where Will Ad Agencies Be If They Don't Focus on REAL Marketing?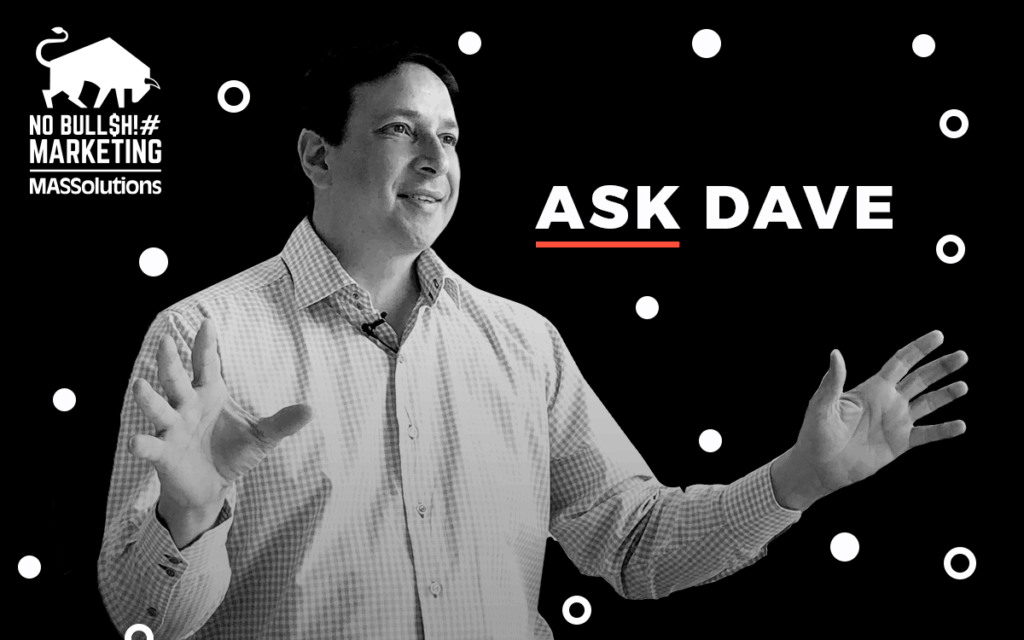 You asked, Dave answered!
We're featuring a new segment of the No BS Marketing Show, Ask Dave, where Dave answers questions about everything from leadership to marketing.
In this episode, he's asked, "Where will the largest ad agencies be in five years if they don't start focusing on REAL marketing?"
Listen to this episode to get his answer!
If you have a question that you'd like answered, send Dave an email to dave@massolutions.biz and he'll answer it on an upcoming episode of Ask Dave!