#254
Podcast
254: Natalie Bencivenga P2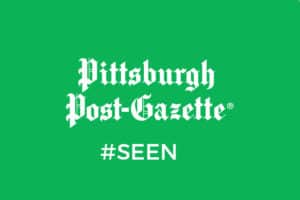 "We are all in this together, and constructive conversation can lead to positive action that can make great change for all of us."
Boom.
That powerful quote serves as the foundation of Natalie Bencivenga's, Pittsburgh Post Gazette's SEEN-Editor, foundation of her Big Idea. During Part 2 of Natalie's appearance on the No BS Marketing Show, we discuss her digitally syndicated national advice column, Ask Natalie. We also discuss the importance of having transformative conversations that drill deeper into the why behind many organizations and events.
Connect with Natalie
Are you signed up for the No BS Marketing weekly update? You'll receive timely, valuable ideas to improve your marketing and transform your message. It's light, intended to be read in 2 minutes or less and it just might trigger bright ideas for you. To sign up, visit: massolutions.biz.
Remember, ask yourself: What's The Big Idea and build your story around the answer. It's all about Bold Solutions, no BS.