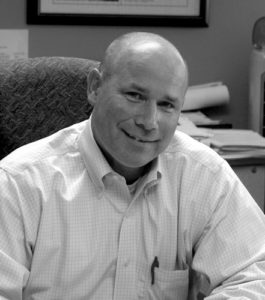 Like most college kids, Mike Malatesta had a job. Mike drove a garbage truck, which ultimately awakened his passion for waste management. He rode his experience and excitement into a top company's Management Trainee program upon graduation, leading him to five different locations in five years. But after a few years, he was let go and forced to find a new job where he found himself hating his new position.
Mike's path is similar to many. What's vastly different is that Mike took his poor situation and turned it into an entrepreneurial success by starting his own company. From zero employees and sales, Mike and his skilled team built a $45 million waste management company that successfully completed 14 acquisitions.
How'd he do it? Organic and acquisitional growth, redefining his self-evaluations, a fantastic executive assistant, and hard work.
Listen to Mike's journey from a management trainee program to beginning his own $45 million company. You never know, Mike's words could spark your own ideas.
Key Takeaways
[01:30] Mike's Journey
Drove garbage trucks during college
Began Management Trainee program after graduation…5 locations, 5 years
Let go after a few years, hated new job
Started his own business, surrounded himself with great people
[03:49] Completing 14 Acquisitions
Started with zero knowledge
Figured out their business model in 1998
50:50…50% Organic Growth, 50% Acquisition
[06:17] Key Indicators for Acquisitions
Established geographic areas
Is it beneficial to us and our customers?
The "I can fix anything" mentality didn't always work out
There are lessons to be learned in everything you do
Matrix Filter
[09:07] First Major Realization
Took 10 years to realize his self-evaluation was measuring the wrong thing
Moving the business forward is what success looks like
[10:45] Evolution of Entrepreneurial Growth
Wrong mind-frame when beginning professional growth exercises
Key change: hiring an executive assistant
[13:48] Dave's Deal With Delegating
Corporate Dave's delegation was different
When selling MASSolutions and himself, it's hard
Things change when it's your name and business
[17:19] Mike's Depth of Control
"I had too many reports!" About 9-11
Ideal amount of reports: 4-5
Progress not perfection
Set the vision, stay approachable and connectable, be a cheerleader
[20:01] Mike's Why
Change the game, industry transformer
Look, feel, act and perform differently than others in the industry
Focused on people, production and profits
Created their own branded language, got massive buy-in
[23:10] Vision With Language
Sales Reps were Results Advisors
Earth Conversations NOT sales calls
[25:37] Internal Communication and Messaging
Going over 'Why' over and over
Emails, phone calls, videos
Branded trucks
Are you signed up for the No BS Marketing weekly update? You'll receive timely, valuable ideas to improve your marketing and transform your message. It's light, intended to be read in 2 minutes or less and it just might trigger bright ideas for you. To sign up, visit: massolutions.biz.
Remember, ask yourself: What's The Big Idea and build your story around the answer. It's all about Bold Solutions, no BS.