Podcast: Play in new window | Download
Subscribe: iTunes | Android | RSS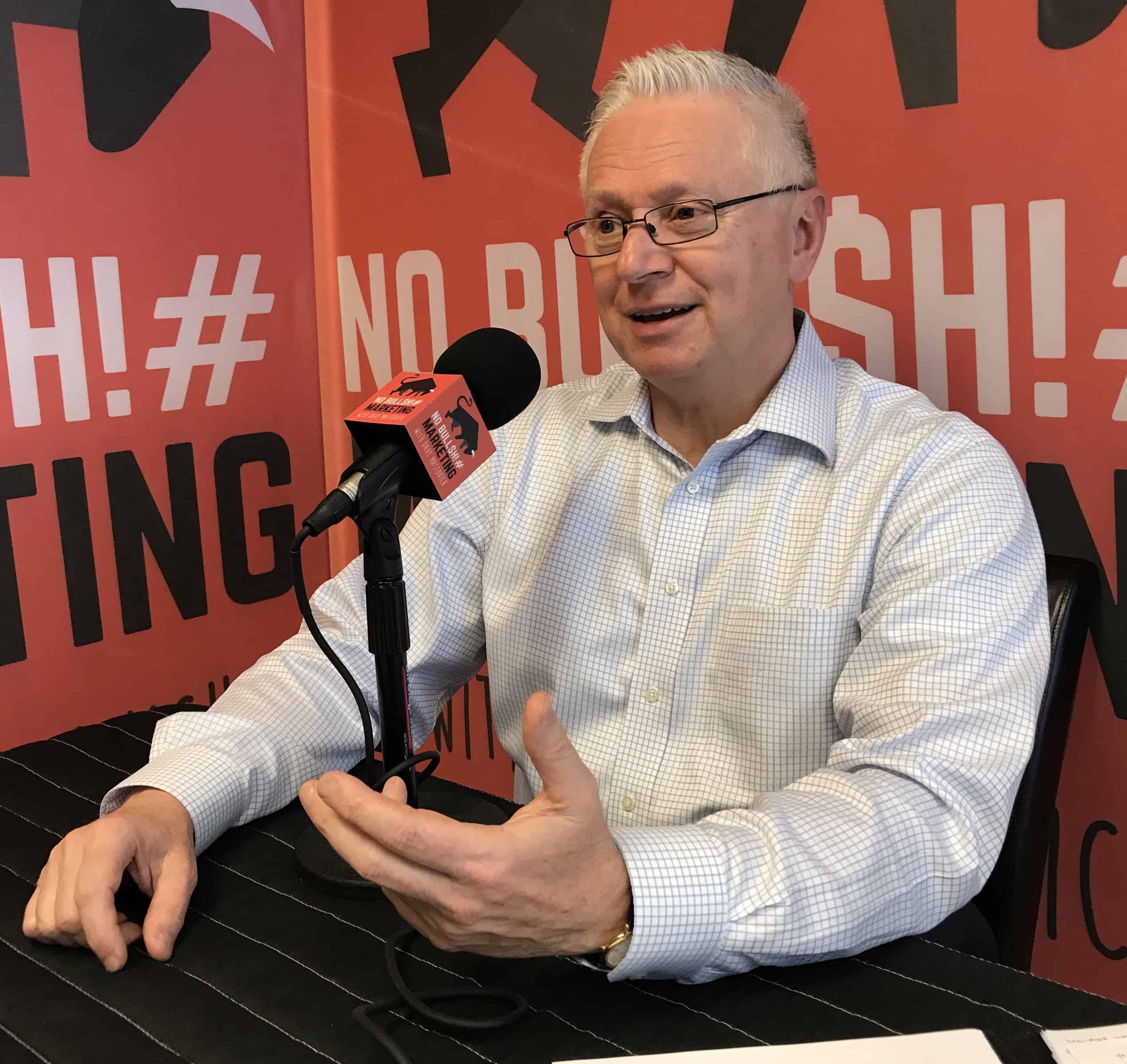 Unpopular Opinion: The Customer Isn't Always Right. 
Imagine that… The customer is sometimes wrong! Especially in health care. Rick Irwin, CEO of IntegraCare, joined the No BS Marketing Show to talk leadership and company culture. IntegraCare is a trusted leader in senior living with over ten communities that offer assisted living, independent living, Alzheimer's care, and dementia care.
Rick and the rest of IntegraCare take a 3 dimensional focus that starts with valuing their team members. From there, he believes that the quality of life IntegraCare's residents AND their families will vastly improve.
Listen to this episode of the No BS Marketing Show for tips on how you can be a stronger leader that builds a core company culture. You'll learn why people aren't accustom to transparency, but why you should always been honest, transparent and expressive as a leader.
Key Takeaways
[00:29] Cut the BS
[05:05] How to Successfully Convey Mission, Vision, Values
Live up to it and deliver it
Can you deliver?
IntegraCare's unique mission
[06:35] Messaging Challenge at IntegraCare
People say the customer comes first, but the customer isn't always right…especially in healthcare
Starts with caring for your employees
Employees should know their value, importance and that they matter
[08:13] How Do You Get Everyone to Live the Mission?
Difficult, not always successful… a continuous process
Leaders have to live it and reinforce it
Part of every decision and action in leadership
hire people who embody your values innately
Programs and rewards system
[11:09] Importance of Executive Directors
Act as CEO of each living community
Need to be emotionally mature and able to deal with stress
Have to be brutally honest
Burden of leadership
[14:18] Rick's Spiel
Comfortable with your self, must be transparent, express concerns or mistakes
Rick and Dave's story of Rick's spiel gone almost-wrong
[17:20] The Struggle of Feedback and Transparency
Not everyone is ready for transparency
The most powerful tool you can have
Nothing to fear if you have nothing to hide
No Surprises
[22:32] Rick's Path and Reason for Starting IntegraCare
Rick and Loriann Putzier worked for difficult employers
Dissatisfied with working for bad bosses
Started a company that could be different and genuine
Acquisition strategy
Experience with private equity and venture capitalists
Experiences with failures and success
Are you signed up for the No BS Marketing weekly update? You'll receive timely, valuable ideas to improve your marketing and transform your message. It's light, intended to be read in 2 minutes or less and it just might trigger bright ideas for you. To sign up, visit: massolutions.biz
Remember, ask yourself: What's The Big Idea and build your story around the answer. It's all about Bold Solutions, no BS