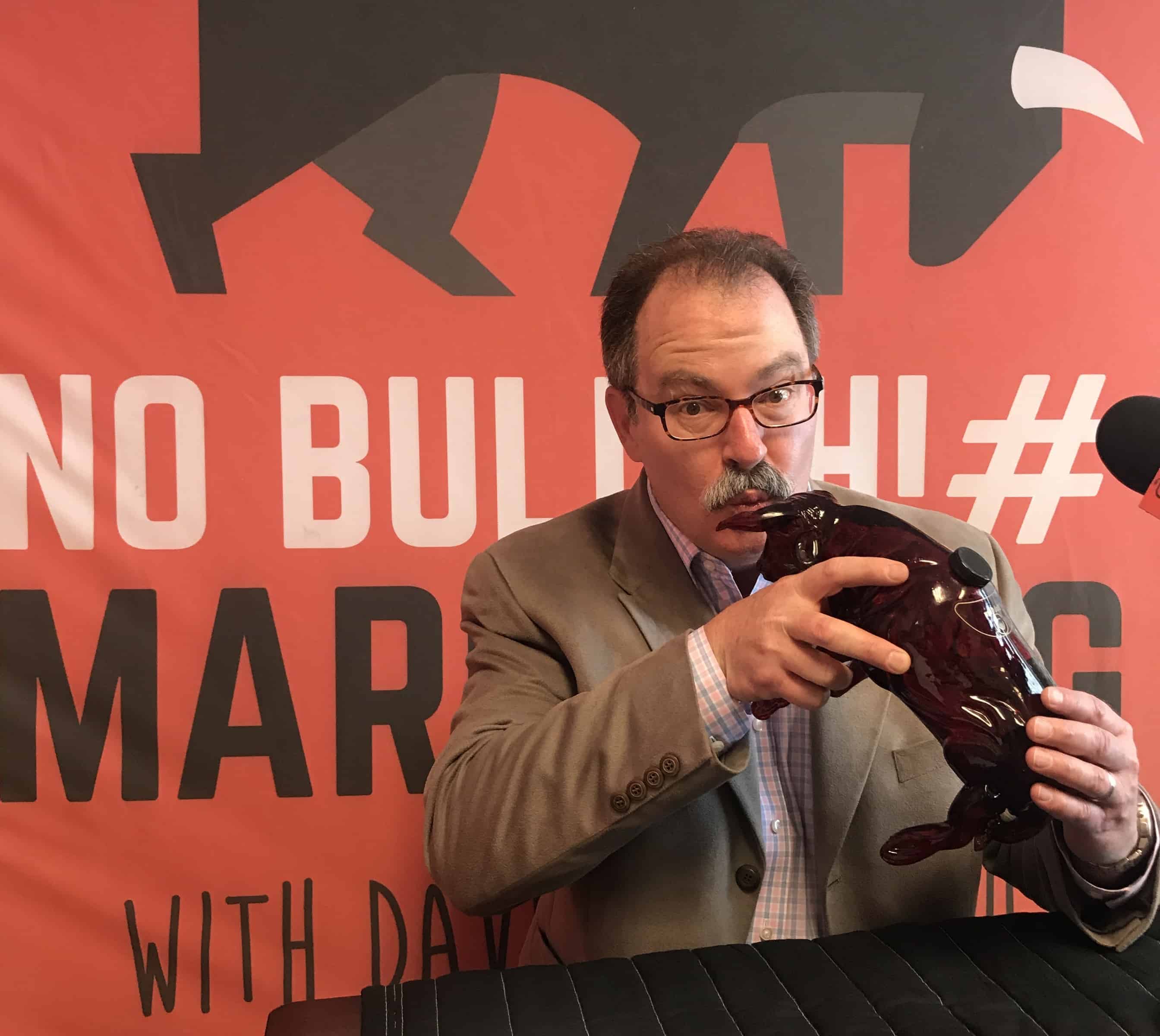 Chris Rodell, seasoned No BS Marketing Show guest, lives in Youngstown, PA, just right outside of Latrobe on Arnold Palmer Drive. Chris was a freelance writer for publications like Esquire, Playboy, and Men's Health, often writing pieces with creative topics like traveling to the moon.
However, once his town changed his street name from Main Street to Arnold Palmer Drive, Chris became the "Voice of Arnie's Army" and was known for the many pieces he wrote about The King, Arnold Palmer.
Listen to this episode to learn about Chris' newly released book Arnold Palmer: Homespun Stories of the King. You'll learn all about Random Acts of Palmer and how The King used the written word to spread kindness and joy to friends, family, and fans. Listen to hear stories directly from the Voice of Arnie's Army and learn about the impact Arnold Palmer had on golf, the community, and the people he wrote many letters to.
Key Takeaways
[00:32] Content Experience
Where, when, what, how, why
How do you consume content?
By them. For them.
[05:28] Building a Relationship with The King
Coincidental
Main Street changed to Arnold Palmer drive
Arnold's assistant, Doc, asked if Chris wanted to golf
Began writing for A Kingdom Magazine, got to know Arnold well
[08:42] Many Sides of Arnold Palmer
Further he got in life, the more comfortable he was at home
Playing the lottery with people at Giant Eagle
Book is more about Arnold, the town and his life
Everyone can live like Arnie
[00:32] Random Acts of Palmer P1
Made you feel special
Sent letter to make peoples day
Felt there was power and emotion in writing letters
[15:03] Arnold's Final Letter
Wrote his last letter the day he died
Thanking people for bringing him peaches
[16:56] Random Acts of Palmer P2
Sent an acquaintance's father a letter after he had a stroke
Letter got there before the family could get there
Prostate cancer fighters
[18:18]  Why Write THIS Book
Felt personal, but didn't think he had credibility
Being the "Voice of Arnie's Army"
1 part champagne, 3 parts beer
[23:35] How the Drink, Arnold Palmer, was Created
[24:24] Creating Genuine Content
Not about $
Will I have a good story?
Enjoyment, happiness, engaging
Creative, imaginative
[27:11] How Chris Got All the Arnie Stories
[29:45] Why Arnie Preferred His Hometown Club
[32:25] Why You Need This Book
Can't play golf like Arnold, but you can live like him
Purchase the Book
Signed Copy: ChrisRodell.com
Are you signed up for the No BS Marketing weekly update? You'll receive timely, valuable ideas to improve your marketing and transform your message. It's light, intended to be read in 2 minutes or less and it just might trigger bright ideas for you. To sign up, visit: massolutions.biz.
Remember, ask yourself: What's The Big Idea and build your story around the answer. It's all about Bold Solutions, no BS.