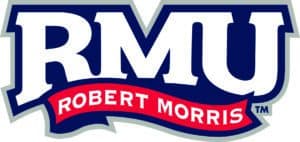 Coffee tribes, segmentation, engagement and results: that's what we're talking about on this episode of the No BS Marketing Show with Jonathan Potts, VP of Marketing and PR at Robert Morris University.
In this episode, Jonathan tells us how Robert Morris University's eighth president, Dr. Chris Howard, made an immediate impact at the university and in the Pittsburgh community through recognizing the university's big idea: "Big enough to matter, small enough to care."
During Part Two, you'll hear how RMU uses real marketing by conducting intel and partnering with Gallup to understand what experiences undergraduate students need to be engaged and successful in their careers. Listen to find out what shows, games, and conferences might be coming to RMU's UPMC Events Center when it opens next year and what kind of an impact that will have on the Airport Corridor.
Listen, subscribe, and share.
Key Takeaways
[00:26] Starbucks VS. Dunkin
[08:25] Jonathan's Draw To RMU
Commitment to helping students earn great careers
Enhanced value of education offered
Differentiate beyond facilities with lazy rivers
[10:54] Challenges of Marketing Education
No control over the "product"
RMU: Are our degrees relevant to market place while still upholding classical values?
Being relevant > promotions
PA is competitive, need to demonstrate offerings to prospective students
[14:23] Marketing Intel and RMU
"Return" used to be placement and starting salary
RMU focused on 6 experiences in undergrad that correlate with being engaged in alum's careers
Employees who are engaged and happy are contributing to their coworkers and companies
Surveyed alumni
Real marketing
[18:34] RMU's Big Idea
Dr. Chris Howard's immediate impact
"Big enough to matter, small enough to care"
Resources and experiences you'd expect at a larger university
"Changing the face of online education"
You are valued, you are part of a community
[21:38] UPMC Events Center
Opens next year, replacing the Sewall Center
Hosts NCAA D1 Men's and Women's Basketball, Women's Volleyball
Conference Center for the airport corridor
Host concerts and events
UPMC as the title sponsor
People's Court
[24:08] Jonathan's Tools for Success
Project management program called Wrike
Great for assigning work and moving projects along
Replaces email chains
[24:57] Podcast Recommendation
Marketing Over Coffee
For Immediate Release
[26:22] Moon Economic Development Group
Facilitator
Info sharing
What do you need? How can we help?
Clear energy in airport corridor
RMU is trying to be a good neighbor and partner in the community
Resources Mentioned
Are you signed up for the No BS Marketing weekly update? You'll receive timely, valuable ideas to improve your marketing and transform your message. It's light, intended to be read in 2 minutes or less and it just might trigger bright ideas for you. To sign up, visit: massolutions.biz.
Remember, ask yourself: What's The Big Idea and build your story around the answer. It's all about Bold Solutions, no BS.